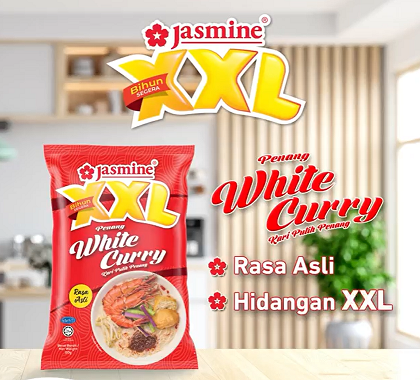 Jasmine Food, known for its range of basmathi rice, is introducing JASMINE XXL Instant Rice Noodle in Malaysia as it moves into the instant food segment. JASMINE XXL is available in the authentic flavour of Penang White Curry or classic Chicken Soup.
The company has also launched Jasmine EZ Briyani Meals including Ayam Masak Merah with PusaCream Basmathi Rice (700g) and Kari Ayam with PusaCream Basmathi Rice (700g) to tap the meal occasion.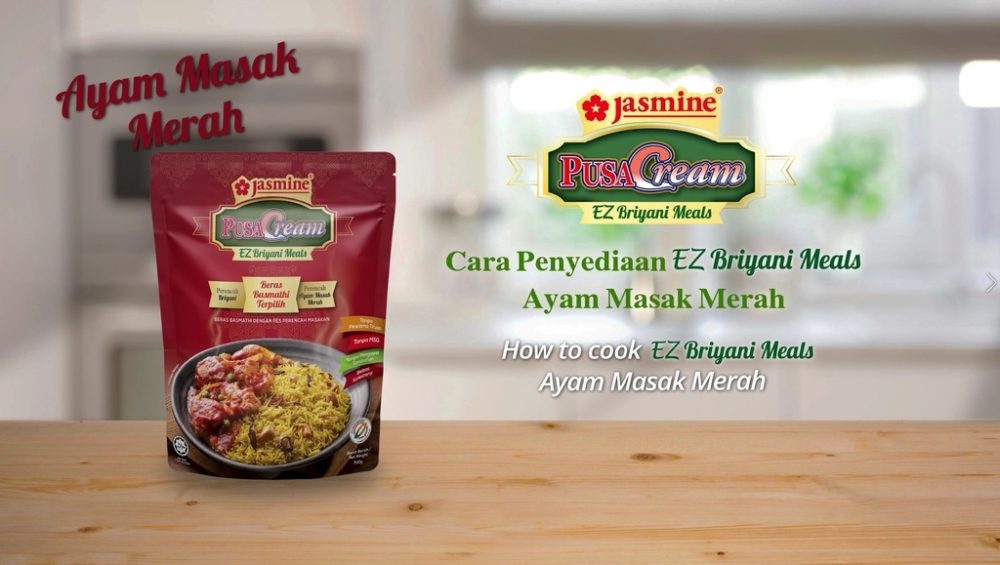 EZ Briyani Meals is a convenient Ready-to-Cook product, enough for 4-5 servings. It is free from MSG, no added preservatives, no artifical colouring and is cholesterol free.
The package is inclusive of:
1 x PusaCream Basmathi Rice 400g
1 x Briyani Paste
1 x Kari Ayam Paste/Ayam Masak Merah Paste
Below is the cooking instruction for Jasmine EZ Briyani Meals Ayam Masak Merah with PusaCream Basmathi Rice:
1. Wash rice with clean water. Soak the rice with 710g of water for 10 minutes. Add 1 packet of Briyani Paste to the soaked rice, stir gently, and cook in the rice cooker.
2. Marinate chicken with turmeric powder and salt. Fry until 3/4 cooked. Put the chicken aside.
3. Stir fry 1 packet of Ayam Masak Merah Paste with water (if required). Add in the fried chicken and stir gently until the gravy and chicken is well mixed.
4. The briyani rice is now ready to be served with ayam masak merah. Enjoy!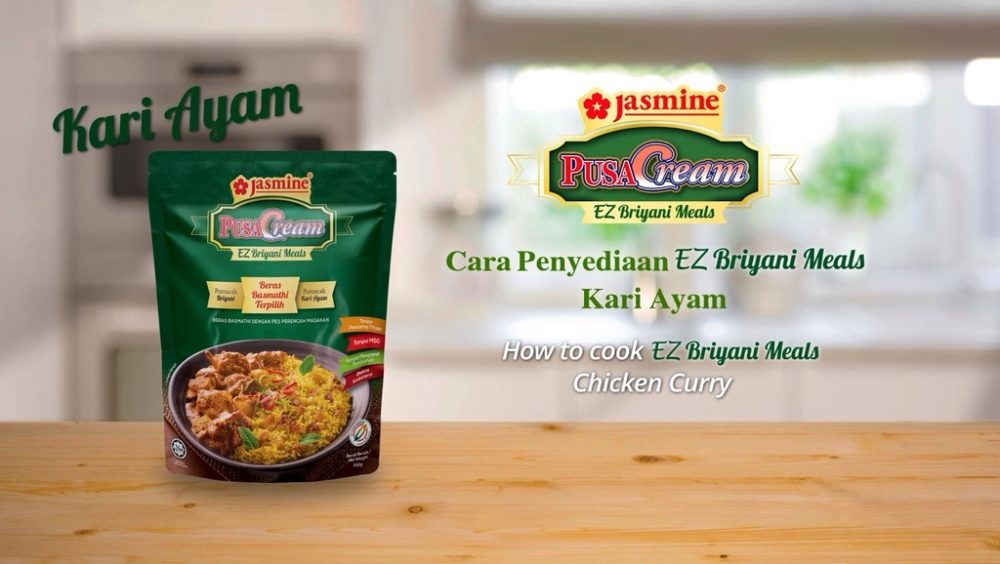 Click here to buy on Shopee.