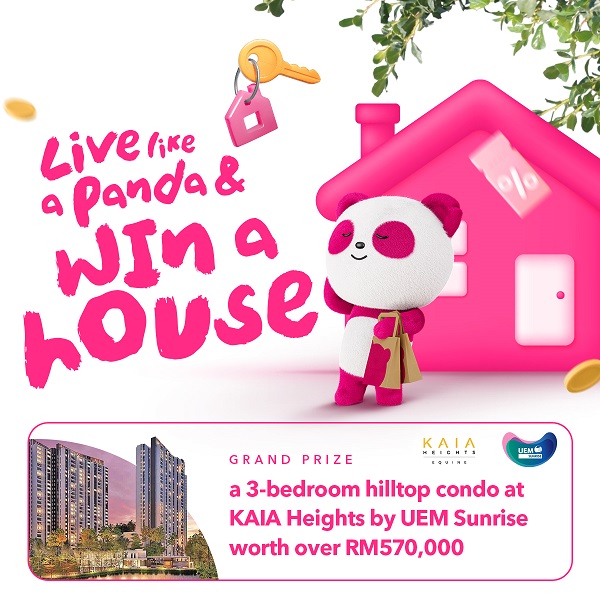 Subscribe To The Carefree Life Of A Panda All Year Round
Malaysia, November 7, 2022 –  Pandas lead a pretty chill life, lounging around all day eating, eating, and then eating some more. It's in their DNA. foodpanda, as the leading food delivery platform, aspires to be an indispensable enabler of convenience for customers and enabling users to "Live Like A Panda" – freeing up their precious time by delivering food and daily essentials right to their doorstep, all around the clock.
This all-new brand philosophy campaign touches on the journey of self-discovery of what it truly means to live like an actual panda. Watch the video here where you can observe foodpanda's lovable brand ambassador, the cheeky and boldly pink Pau-Pau having an immersive encounter with actual pandas and wishing to mirror the lifestyle led by these pandas. Considering how unapologetically authentic pandas are when it comes to living life on their own terms and how perfect an animal it is to base the idea of relaxation and retreat  given its renowned leisurely behaviour, foodpanda finds it to be an apt embodiment of their food delivery platform.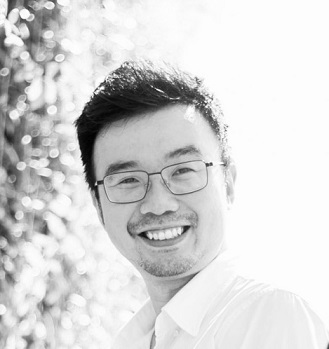 "We want to enable our busy users to experience the ease and convenience of using the foodpanda app first-hand. As an ever-growing platform, we strive to come up with creative ways to capture the essence of foodpanda as a brand. We want to project just how easy hassle-free life can be for anyone who chooses to order via foodpanda and we think that this 'Live Like A Panda' campaign does just that. It reminds the users that they can just sit back and relax knowing that foodpanda will deliver joy right to their doorstep," foodpanda Malaysia's Director of Marketing, Bernard Chong shared.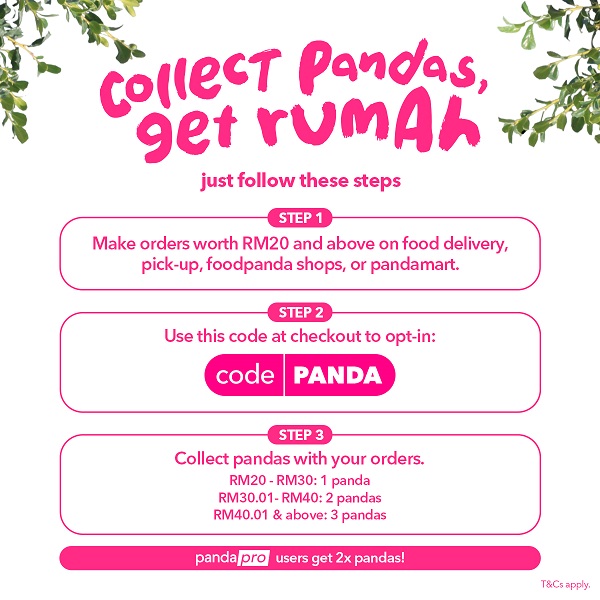 This 11.11 Single's Day, foodpanda is giving away fantastic and unmissable prizes with a total value of RM720,000. To add to the excitement, one lucky foodpanda user will be walking away with an impressive grand prize of a 972 square feet, 3-bedroom condominium in KAIA Heights, a new development in Equine Park, kindly sponsored by acclaimed property developer UEM Sunrise worth  over RM570,000.
Other prizes include:
10x Huawei Mate 50 Pro Kunlun + Watch GT2 + FreeBuds Pro 2 worth RM7,000
10x iphone 14 Pro Max (128 GB) worth RM5,799
9x RM1,000 foodpanda vouchers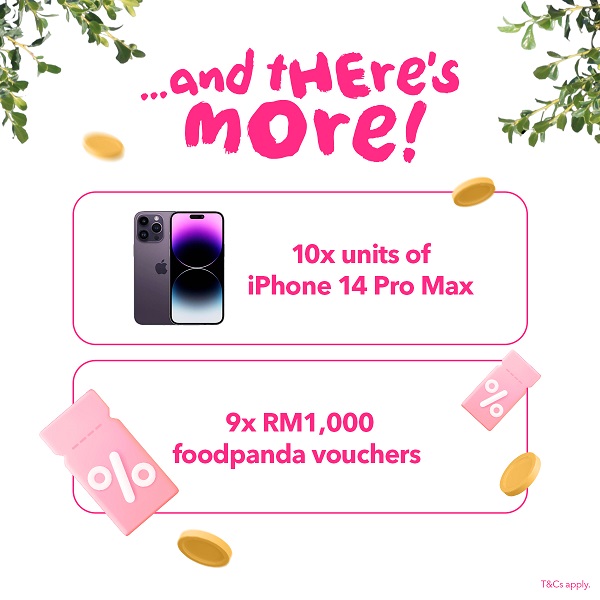 In order to Win Like A Panda, all you have to do is just to collect points each time you use the foodpanda app for food delivery, pick-up and shops/pandamart. The points will be allotted as such:
For orders worth RM20.00-RM30.00 = 1 point
For orders worth RM30.01-RM40.00 = 2 points
For orders worth RM40.01 and above = 3 points
Use the promo code 'PANDA' when checking out to opt in and be eligible for the contest.
All pandapro subscribers will automatically obtain double points for all orders placed and non-subscribers can join in the fun when they too obtain double points during the 11.11 week (7th November-13th November). This special giveaway will run from 1st November up till 30th November 2022.
"We at foodpanda strongly believe in giving back to our users. We aim to create value by offering not only attractive but life changing contest prizes that are guaranteed to spark joy. This 11.11, foodpanda wants to express our gratitude to all our users for their support and feedback throughout the year. We hope to encourage more users to utilise this platform and experience the comfort and convenience of the foodpanda platform," added Chong.
What are you waiting for? Your everyday life just got better! Be stress-free and channel your inner panda today by having food, groceries and daily essentials delivered with just a few taps.
Watch the rest of the 'Live Like a Panda' philosophy campaign videos on our Youtube channel at https://bit.ly/YTfoodpandaMY.