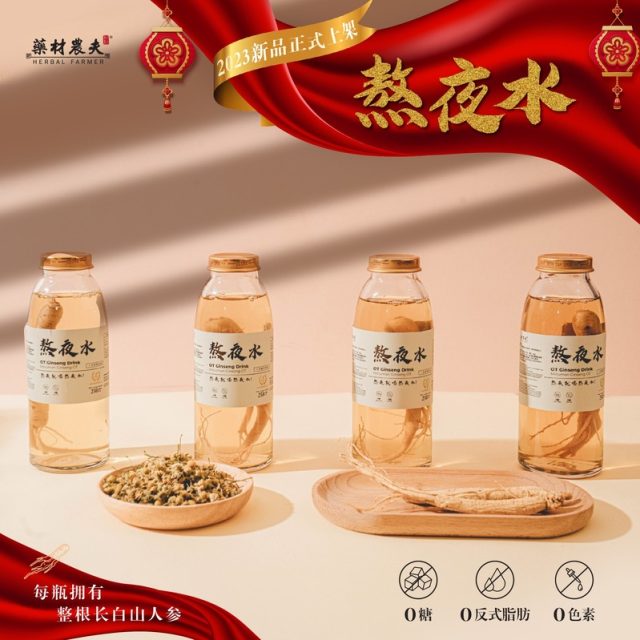 Herbal Farmer (藥材農夫), which describes itself as the first modern health Chinese medicine store in Malaysia, has unveiled a new sugar-free herbal drink for those who stay up late into the night.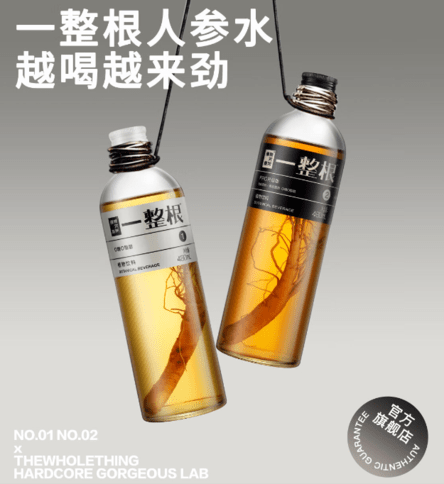 The new ginseng drink contains a whole ginseng from Changbai mountain soaked inside a transparent glass bottle. This concept is popular in China and is popularised by Harcore Gorgeous Lab (硬核颜究所), which has launched two botanical drinks one for morning and one for night.
This concept resonates with young consumers who want to continue to stay up late but seek solution from familiar traditional Chinese medicine (TCM) to minimise the impact of their unhealthy lifestyle.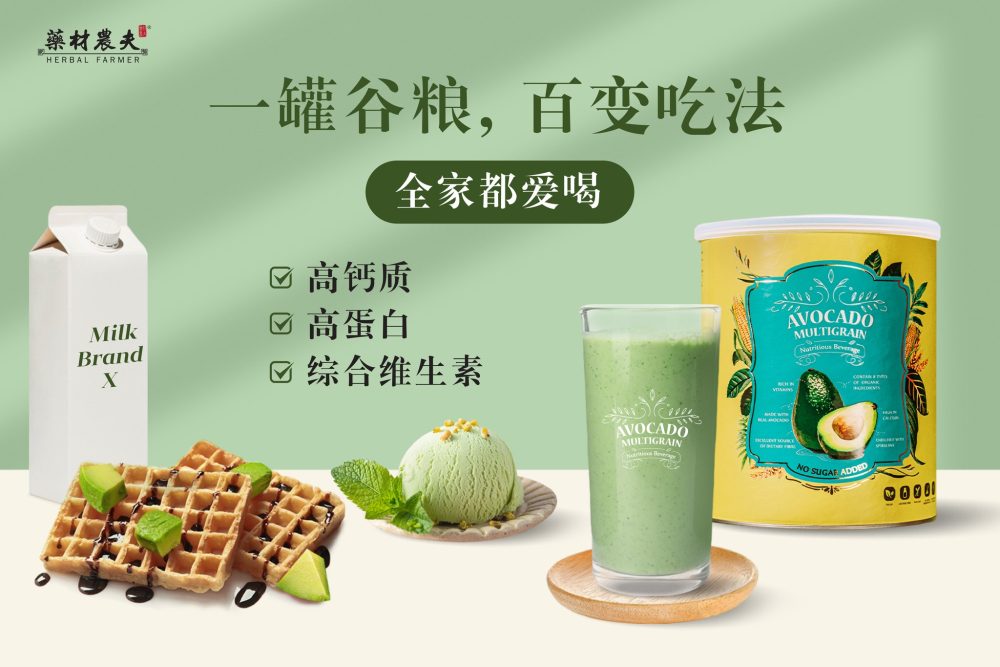 Herbal Farmer also has other range of products including Avocado Multigrain Beverage (500g). Avocado Multigrain is made from 19 premium types of natural ingredients such as Australian avocado, organic tri-colour quinoa, spirulina, among others.
Ingredient: Oats Powder, Isolated Soy Protein, Non Sugar Added Soy Powder, Prebiotic (Fructo-Oligosaccharides), Avocado Extract, Calcium, Brown Rice, Organic Red Rice, Organic Tri-Color Quinoa, Organic Millet, Spirulina, Organic Black Rice, Organic Barley, Organic Oat Groat, Multivitamins (Vitamin A, Vitamin B1, Vitamin B2, Vitamin B5, Vitamin B6, D-Biotin, Folic Acid, Vitamin B12, Vitamin C, Vitamin D3, Vitamin E), Wheat, Non GMO Corn, Organic Mung Bean, Organic Rye Grain.
Click here to buy Herbal Farmer's products from its official store on Shopee.