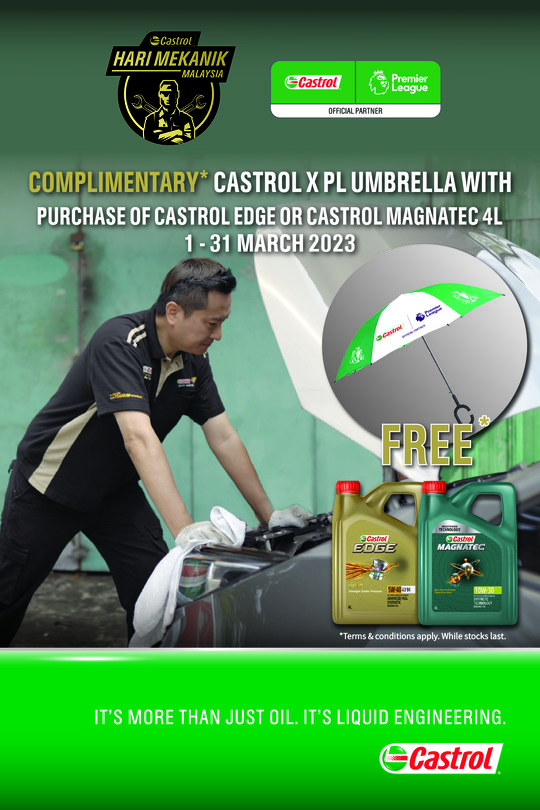 Imagine A World Without Mechanics…
KUALA LUMPUR, 21 March 2022 – Castrol, one of the country's leading automotive lubricant companies, hosts their fifth 'Castrol Hari Mekanik Malaysia' campaign. The theme for the year, "Celebrating Malaysian Mechanics" was curated as an initiative to show appreciation and raise awareness towards the unsung heroes of automobile experts in Malaysia.
'Castrol Hari Mekanik Malaysia', celebrated on 18 March annually kicked off this year with a unique one-of-a-kind video, released on 1 March 2023. The heart-warming video entitled "A World Without Mechanics" was showcased on social media platforms, YouTube and Facebook.
Additionally, Castrol will also be hosting a "Castrol Mechanics Contest", targeting Castrol Auto Service workshops and mechanics, to reward and show appreciation towards local mechanics that will run from 1st April 2023 until 31st May 2023. All entries can be submitted via the Motorist App, an exclusive application available for all Castrol Auto Service workshops.
"At Castrol, we believe in the value and importance of our mechanics and strive hard to raise awareness in celebration for their service to us every day. We celebrate 'Castrol Hari Mekanik Malaysia' on 18th March every year to show our mechanics appreciation and advocate for their roles today, always keeping road users safe, providing them the best service when needed. Mechanics are the unsung heroes of the modern society and Castrol recognises their acts of service," said Keow Mei-Shan, Marketing Director of Castrol Malaysia & Singapore.
All mechanics from the top three workshops, divided by regions (Northern region, Southern Region, Central Region, East Coast region and East Malaysia region), with the highest sales volume during the contest will win the Xiaomi Redmi Note 11 Pro 6.67 inch (128GB), worth RM1,149. The top three workshops per region, will also be credited 8,000 EZ Rewards Points, worth RM800, that can be used to redeem rewards via the EZ Rewards platform.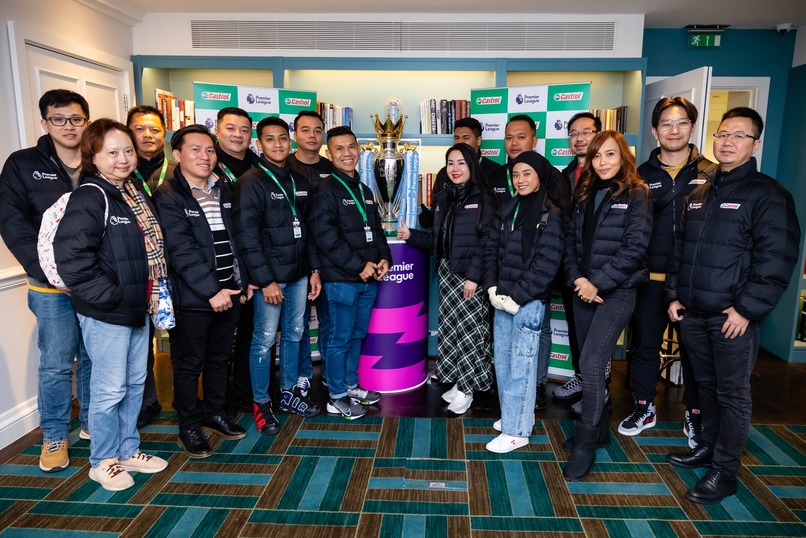 On the topic of showing appreciation, Castrol also realised the dreams of two consumers, following the Castrol Game Changers contest in partnership with the Premier League. The champions were flown to London to watch the Tottenham Hotspurs Vs Chelsea match in February 2023 at the Tottenham Hotspurs Stadium where the Spurs won 2-0. They were also given the opportunity to experience the exclusive world-class Tottenham Hotspurs Stadium hospitality and spent time chatting with Spurs legend, Michael Dawson.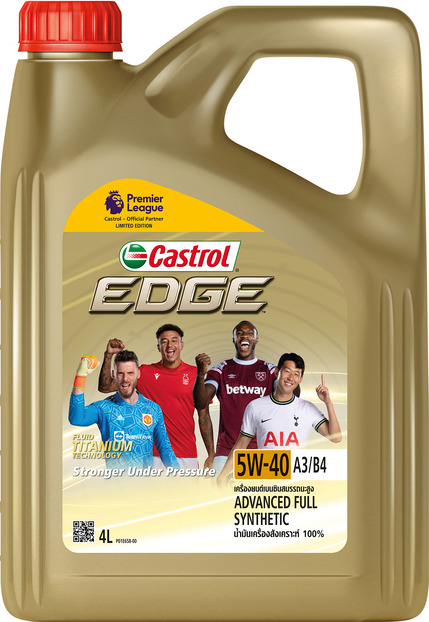 Castrol has also released a limited-edition packaging for the Castrol EDGE 5W-40 featuring four Premier League star players, David De Gea from Manchester United, Jesse Lingard from Nottingham Forest, Michail Antonio from West Ham, and Son Heung Min from Tottenham Hotspurs.
To watch Castrol Hari Mekanik Malaysia campaign video, please visit https://www.youtube.com/watch?v=84TQ45yi-RE