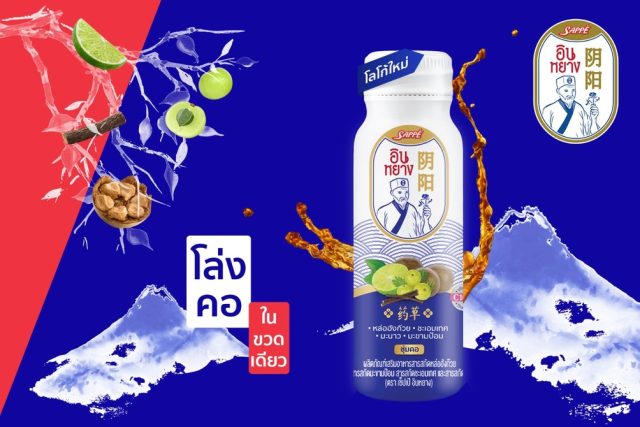 Thailand's Sappe has renamed its Sappe x Takabb herbal functional shot as Sappe Yinyang. The company first launched the herbal functional shot two years ago in a collaboration with Takabb, which is known for its anti-cough pill.
Sappe Yinyang helps to relieve sore throat and clear your throat with cooling herbs to lower the body's temperature. This product still has relevance especially given the worsening air quality in the country.
Sappe said it is preparing to roll out more products under this new brand focusing on using herbs to deliver functional health benefits to consumers. The formulation remains unchanged. Given the sucess of Sappe x Takabb, we believe the company is now renaming it under its own brand to bring this concept further.
Sappe Chief Executive Officer Ms. Piyajit Ruckariyapong said "Sappe Yinyang has the same ingredients and formula of Sappe x Takabb. It is made from monk fruit, licorice, lime, and Indian gooseberry that help soothe the throat and have cool effect to cool down the heat in your body. It has the same old good taste as you can sip it every day to forget that you have phlegm in the throat. The product comes in a new design of 50 ml glass shot bottle priced at 29 baht each. We set the sales target of at least 100 million baht and target the pre-aging consumers at 45 years old and above, and those who have throat irritation who are looking for herbal products to ease it."