Maepranom, a famous Thai seasoning brand, is moving into the plant-based scene with its latest product, Thai Crispy Chili Original Flavour, which was recently showcased at Food & Hotel Malaysia (FHM) 2023. The seasoning is free from MSG, preservatives, and artificial colors, making it an option for consumers who adopt a plant-based diet.
The key ingredients in Thai Crispy Chili Original Flavour are dried chili (25%), textured pea protein (20%), shallot (20%), garlic (20%), tamarind (5%), refined soybean oil (2%), kaffir lime leaves (2%), sugar (2%), seasoning (2%), and salt (1%).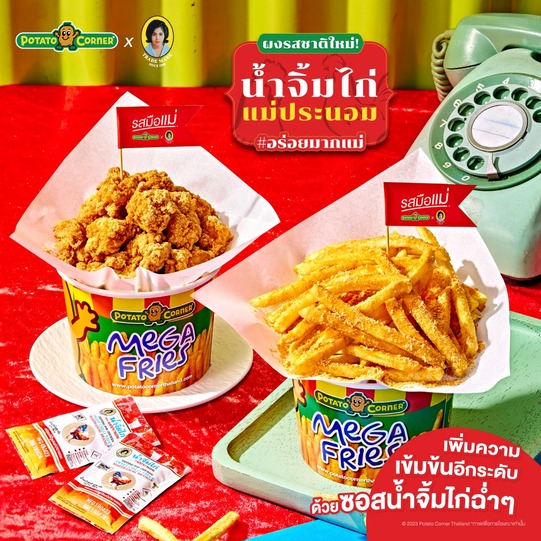 In another development, Maepranom has tied up with Potato Corner to spice up Potato Corner's fries and other bites.