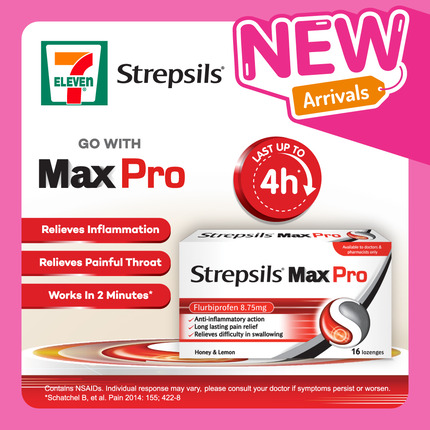 Strepsils Max Pro Lozenges* are now available in Singapore. Strepsils Max Pro lozenges are specially formulated with anti-inflammatory properties to provide soothing relief from inflamed sore throats.
The lozenges contain 8.75mg of Flurbiprofen.
Adults and Children over 12 years: Dissolve one lozenge slowly in the mouth every three to six hours or as required. Do not take more than 5 lozenges in 24 hours. If symptoms persist, consult your doctor. Duration of therapy should be limited to a maximum of 3 days.
*Only available in selected 7-Eleven stores in Singapore: https://adobe.ly/46kDw2C