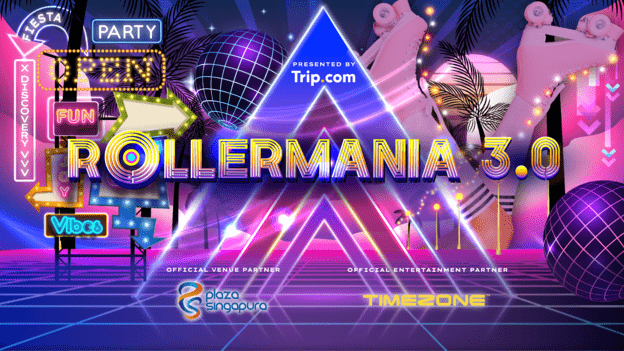 From 17 November 2023 to 1 January 2024, The X Agency transforms Plaza Singapura's Carpark on Level 7 into a neon-drenched skating rink packed with an exciting line-up of carnival and Timezone arcade games 
SINGAPORE, 15 NOVEMBER 2023 – Get ready to roll back to the 70's and experience the thrill of rockin' retro roller skating at RollerMania 3.0 at Plaza Singapura! Happening from 17 November 2023 to 1 January 2024, watch the Carpark on Level 7 transform into a fantastical, fun-filled playground of neon lights and funky music as Singapore's newest premier experiential events team, The X Agency, and Trip.com bring on the hype with an immersive roller skating experience. A rocking playlist will keep the energy high and the good times rolling, while an electrifying pop-up arcade curated by Timezone comes jam-packed with thrilling games and machines, both nostalgic and fresh, while a bustling carnival with numerous rides and games makes sure that the good times keep on rolling!
Glide Down Memory Lane: A Roller Disco Blast from the Past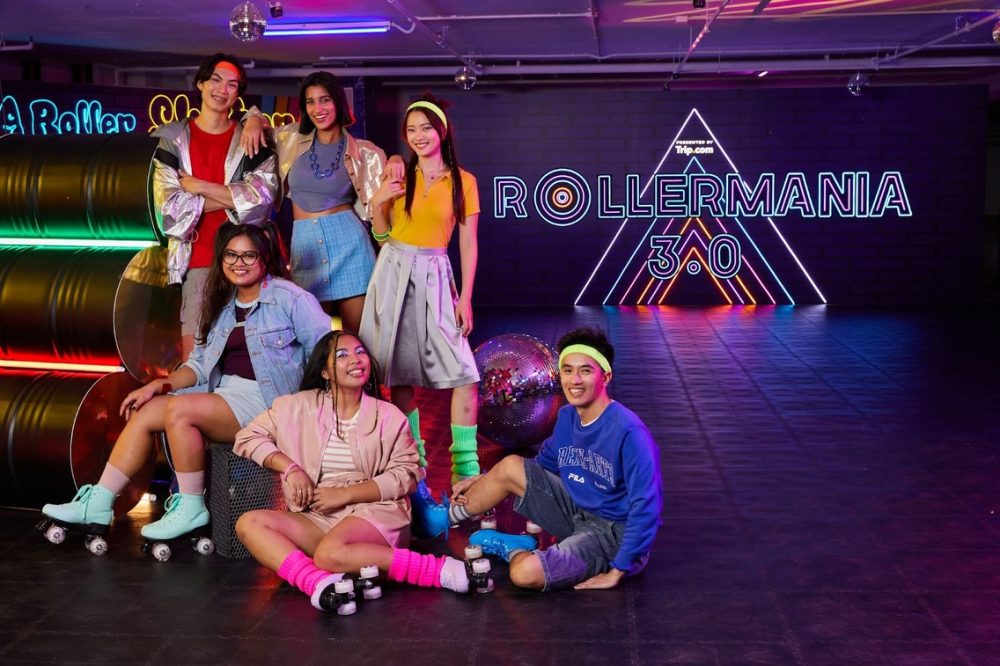 Lace up your skates and roll back to the bygone era! From 17 November 2023 to 1 January 2024, Plaza Singapura's Carpark Level 7 will be transformed into a skater's haven with themed nights such as Rock 'n' Roll Revival, Swifties "Skate it Off", TikTok Top Hits, and Seoul Soundscape Kpop Nights – setting the perfect ambience for participants to fully immerse themselves in the retro past while enjoying the adrenaline rush during the 2-hour session under the disco lights! Reliving the neon nostalgia, glide and groove across the retro skate rink on the LED-lit wheels as we bring you on a fabulous ride.
Watch this video for a sneak peek of what you'll experience at RollerMania 3.0!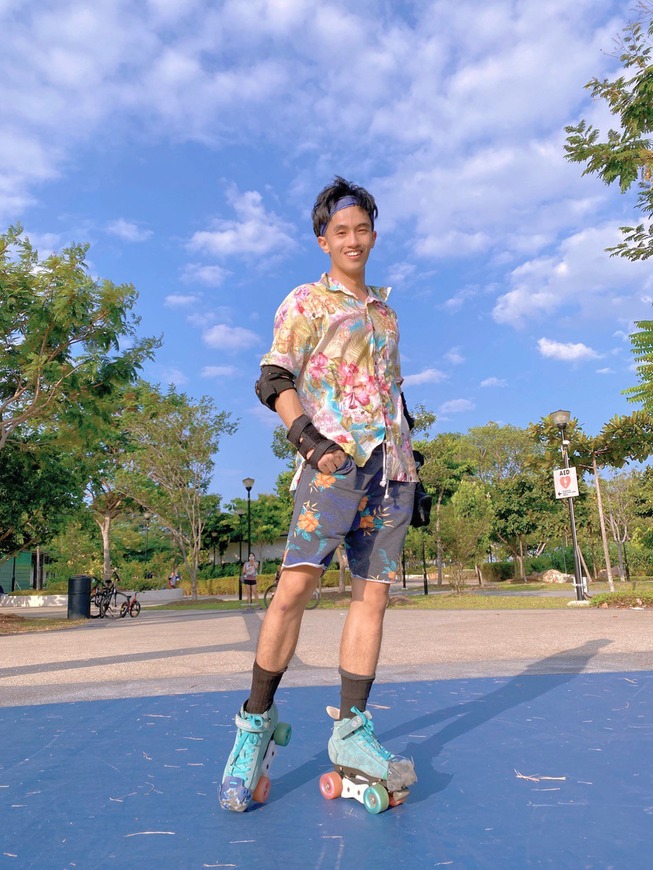 Whether you're new to roller skating or are looking to learn some cool tricks, RollerMania 3.0 has got you covered! From 17 November 2023 to 1 January 2024, catch veteran skaters Nick (@skater_ncck), Faith (@rollingpeyth) and Chuan (@chuan_skate) from 3pm – 9pm on all weekends for a quick lesson and leave the skating rink with a new skill. Protective gear and skate assists will also be available on site for both adults and kids alike – so the little ones are welcome to come along for a fun time to remember!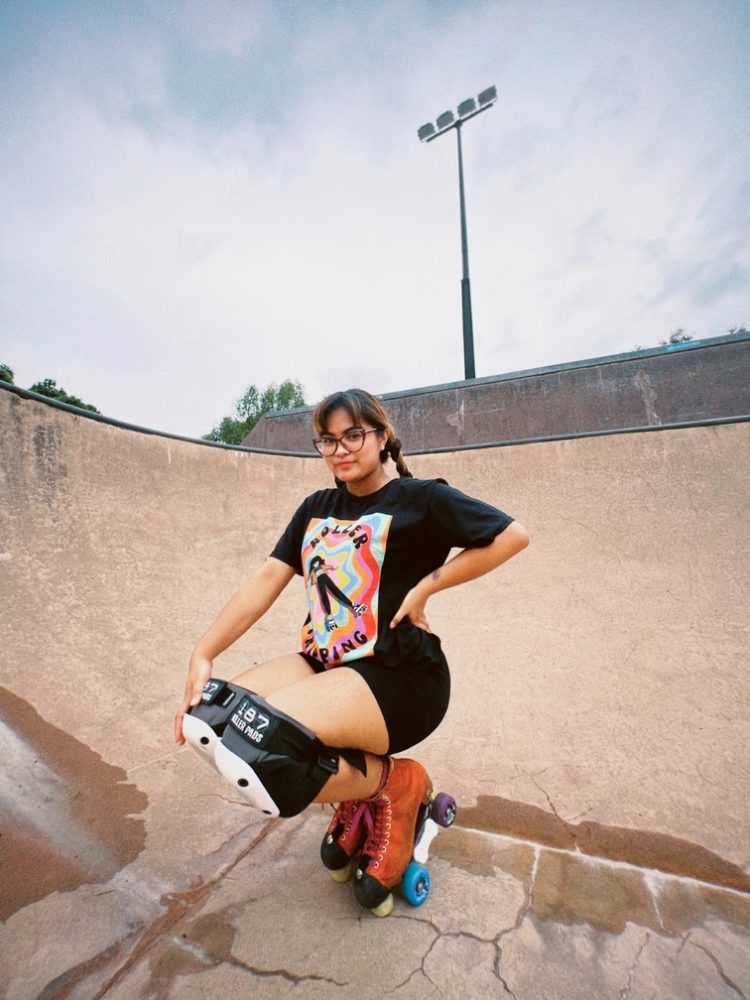 Open from 12pm – 10pm on Mondays to Thursdays, Sundays and Public Holidays, and 11am – 11pm on Fridays, Saturdays and Public Holiday Eves – come down and join us for an incredible roller night with a pumping rock playlist! The tickets to RollerMania 3.0 are now exclusively available on Trip.com starting from $20++, with attractive bundle deals at a 15% discount – so grab your tickets now and don't miss out on the fun.
"We are delighted to be the presenting sponsor and exclusive ticketing partner for Rollermania 3.0. The creatively transformed location, as well as the event's unique blend of retro nostalgia and modern excitement, is aligned with Trip.com's ethos of providing our customers – be they families, friends or solo visitors – with new experiences, allowing them to pursue the perfect trip for a better world," said Kelvin Ong, Senior Manager, Business Development, Trip.com Group.
** Kindly note that throughout the event period of 17 November 2023 to 1 January 2024, Plaza Singapura's Carpark Level 7 will be closed.
Where the New Arcade Games Meet the Nostalgic Ones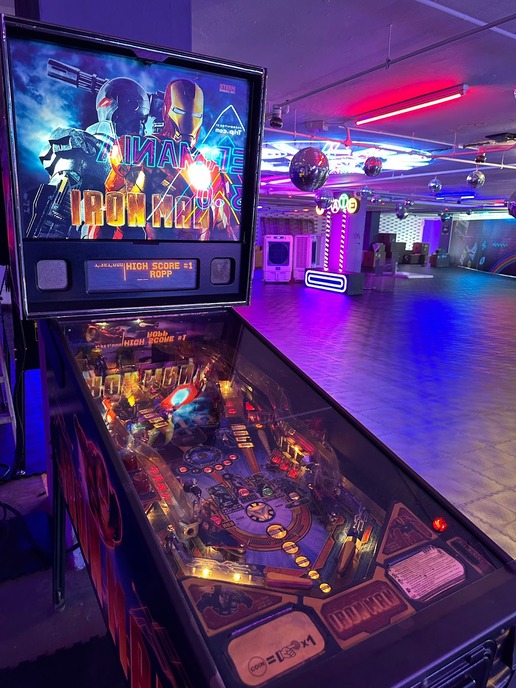 On Plaza Singapura's Carpark Level 7, be transported to an electrifying underground arcade by Timezone! Here, try your hand at some of Timezone's popular arcade games such as Centipede Chaos and Mario Kart Arcade Dx Twin where you get to go up against each other or play tag team as you join forces with your loved ones to take down the enemies together with agility and precision, creating cherished moments of shared achievement that one will always look back on. If you're looking to take a trip down memory lane at this retro playground, we've got the perfect games for you as well! Feel the thrill as you challenge yourselves to beat the highest scores recorded on timeless classics such as the James Bond Pro Pinball and Operation Ghosts, where skills and precision are put to the test as you step into the action-packed worlds of fun with your friends and family alike.
FiestaMania Carnival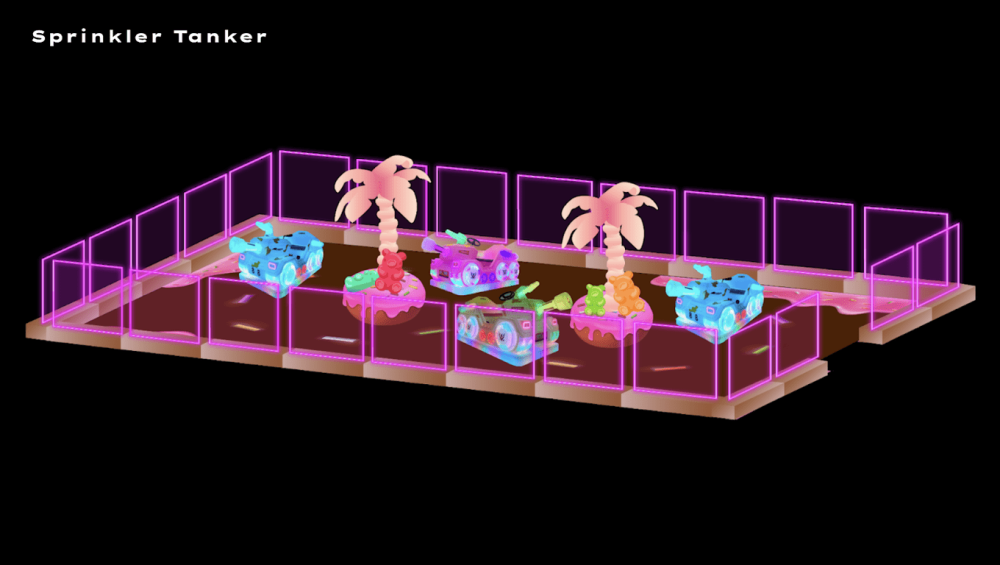 Discover the carnival fun with amusement rides such as Creamy Carousel, Sprinkler Tanker Ride, LED Water Boat, Battle Ships Merry-Go-Round, and a Basketball Shoot-out Challenge at the FiestaMania Carnival on Plaza Singapura's Carpark L7! The fun never ends as The X Agency brings you several timeless carnival games such as Hook a Duck, Lobster Pot, Can Smash and Rebound – so be sure to check out these games and win home some amazing prizes!
Plaza Singapura Mall Promotions and Exclusives
Adding a touch of excitement to your adventures at Plaza Singapura, be thrilled to hear that all shoppers get to redeem a free entry into the Retro Skating Rink at RollerMania 3.0 with a minimum spend of $180! Limited to the first 2,000 redemptions only, head down to Plaza Singapura to shop and dine to your heart's content from 17 November 2023 to 1 January 2024 and win yourself a free ticket to experience this much-anticipated event.
Check out what's on Plaza Singapura here for more festive highlights!
Ticketing Information
Tickets to the RollerMania 3.0 Skate Rink, Timezone Underground Arcade (online exclusive bundle) and FiestaMania Carnival Credits (online exclusive discount) are now available for sale on Trip.com – simply scan the QR codes below to get your tickets to this retro extravaganza!
Ticket Prices (RollerMania 3.0)

Off-peak (Mondays to Thursdays)

Single Ticket

$20

Mania Bundle of 4

$68

Peak (Fridays to Sundays, Public Holiday Eves and Public Holidays)

Single Ticket

$25

Mania Bundle of 4

$85
Ticket Prices (Timezone Underground Arcade)

Bundle of 1

** Enjoy a $30 discount!

Pay $45 for $50 Timezone Credits + 1 RollerMania 3.0 Skate Rink Ticket (U.P. $75)

Get the Bundle of 2

** Enjoy a $100 discount!

Pay $150 for $150 Timezone Credits + 4 RollerMania 3.0 Skate Rink Ticket (U.P. $250)
Ticket Prices (FiestaMania Carnival Credits)

$50 Credits

$47.50 (Online exclusive discount of 5%)

$100 Credits

$90 (Online exclusive discount of 10%)
For more information and for the latest updates on RollerMania 3.0, visit The X Agency's website here.