Charity is the central theme in a lot of Ramadan marketing campaigns in Malaysia and Indonesia. Ramadan in the month for Muslims worldwide to donate to the less fortunate and contribute to charity work.
Renovate mosques
Wall's ice cream in Indonesia is donating part of the proceeds from the sale of Dung Dung ice cream to renovate mosques.

Eradicating energy poverty
PepsiCo Malaysia would donate RM 0.10 for each 1.5L PET bottle of Pepsi, Revive, Mountain Dew, Mirinda and 7UP for the 'Liter of Light.' The project aims to eradicate the 1% of energy poverty in Malaysia.
Collaborates with media firm to help the unfortunate
F&N Malaysia collaborates with Media Prima, Malaysia's biggest free-to-air TV station as the official partner for its 'Syukur Selalu' campaign. The food and drink company is giving RM 0.2 million to Media Prima's "Tabung Bersamamu' charity fund.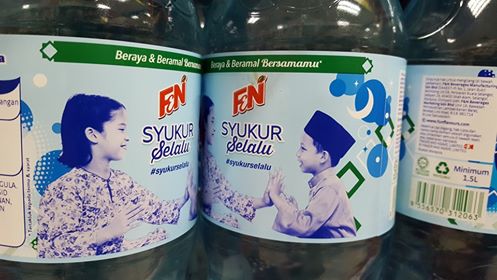 Doing charity with celebrities
In Malaysia, Yeo Hiap Seng (Malaysia) Berhad organised a fasting experience event with celebrities on 25 June 2016for the second season. The event was opened to all ethnicity and religion to experience fasting with celebrities while doing charity. Of course, participants received goodie bags and a chance to win attractive prizes. The two-month campaign involves up to RM 58,000 in prize money.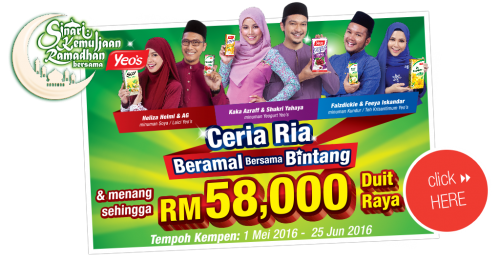 It seems food and drinks companies in Malaysia are more keen to use charity for its Ramadan festive campaign compared with Indonesia whereas the latter is more concentrated on prize giveaways.