How strong has the Indonesian isotonic drink category grown so far?
Pocari Sweat growing 2% annually

According to the latest news article by the business daily Kontan on 21 November 2016, market leader Pocari Sweat (PT Amerta Indah Otsuka) is growing at a rate of around 2% annually, in line with the growth in sporting activities, said Daniel Pieter, head of marketing Pocari Sweat. According to Pieter, Pocari Sweat's market share is currently above 50%.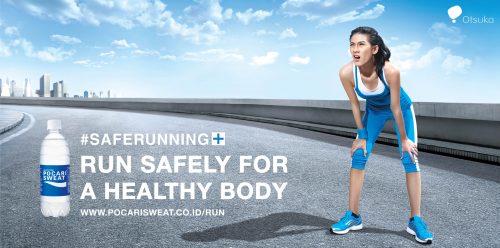 The isotonic drink is well known among general consumers but the weakest link is sports. The brand is currently focusing on growing its share in the sports segment.
Mizone expanding at 3.8%

Danone's Mizone, the second largest player in the category, is growing at 3.8% year-on-year, according to Mizone senior brand manager Ahmad Fauzi citing September 2016 Nielsen Retail Audit for Java island, the country's most populous island.
Newcomer Isoplus aims to grow by 15% in 2017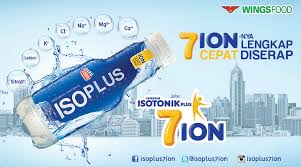 Isoplus from Wings Food, launched in June 2016, is targeting to achieve a 15% growth in sales in 2017. Aristo Kristandyo, Head of Marketing Beverages Wings Food, said the Indonesian isotonic drink annual market volume is 280 million tons. Wings Food derives around 16% of its sales from the sale of beverages. According to Kristandyo, the key strategies for Isoplus are expanding the distribution reach and keeping the price affordable.
The current retail price of Isoplus is IDR 3,000 per 350ml PET bottle. At the moment, there is only one packaging for Isoplus. For a similar PET packaging in 350ml, Pocari Sweat is twice more expensive than Isoplus, selling at a retail price of IDR 6,000. Mizone in 500ml PET is priced at IDR 4,400.
MARS Indonesia research points to 6.24% annual growth
Market research company MARS Indonesia research shows the country's isotonic drinks market grew at an annual rate of 6.24% from 2014 to 2016. The market share of Pocari Sweat is 56.3%, making it the market leader, followed by Mizone, PT Kalbe Farma's Hydro Coco and PT Djojonegoro's You C1000.
According to the research agency, the number of active players in the market has shrunk to 42 from 76 in 2014, which suggests strong competition.
Sporade exited the market?

AJE's Sporade, launched in 2014, is no longer to be found in Jakarta or possibly in other parts of the country. The last active post on Sporade's official Facebook account was 1 January 2016. There were no longer any new posts after that.