Different distribution channels
The two ready-to-drink (RTD) teas of Charoen Pokphand Group's PT Singa Mas Indonesia, Fiesta White and Fiesta Black, surprisingly have different focus. According to Santo Kadarusman, Singa Mas public relations and marketing event manager, 70% of Fiesta White Tea sales come from the modern channel, while the remaining 30% is derived from the traditional channel.
This is totally in contrast with Fiesta Black Tea, which is 70% traditional channel and 30% modern trade. The 70-30 ratio also applies to Teh Serrr, Fruitamax and Frozen bottled water.
Fiesta White Tea introduced in 2015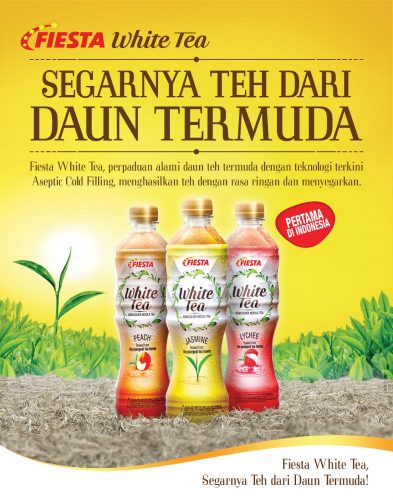 Fiesta White Tea was launched in May 2015. This RTD tea is made from white tea (Asian silver needle tea), the first of its kind in Indonesia. It has three flavours – Lychee, Jasmine and Peach.
Fiesta Black Tea launched in 2016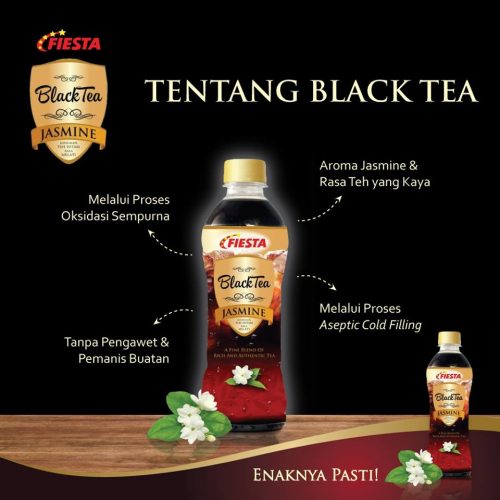 The Fiesta Black Tea (jasmine) marked its debut in September 2016, slightly over one year after the launch of Fiesta White Tea.
Fiesta Black Tea focuses on mass market with smaller bottle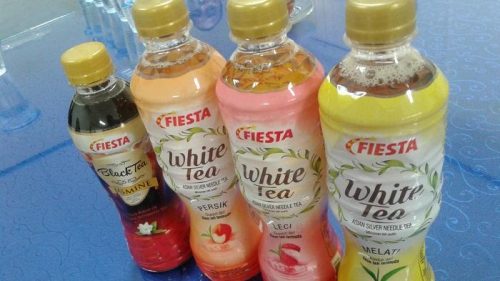 Image above from Sriwijaya Post – 31 October 2016
Fiesta Black Tea focuses on the mass market with the jasmine taste, which is the most popular flavour in the RTD tea category in Indonesia. Fiesta Black Tea also comes in a smaller size of 350ml compared with Fiesta White Tea's much larger 450ml. Fiesta White Tea's higher price point and the use of Asian silver needle tea probably makes it more suitable for the modern trade.