Failure to concentrate
To promote the concept of hydration as the key to concentration, Danone's Aqua bottled water has launched a marketing campaign "Apa momen gagal fokusmu" or "What's the moment for not being able to concentrate".
The brand has come out with a list of cool abbreviations, targeting millennials, to explain "the moment" one fails to concentrate.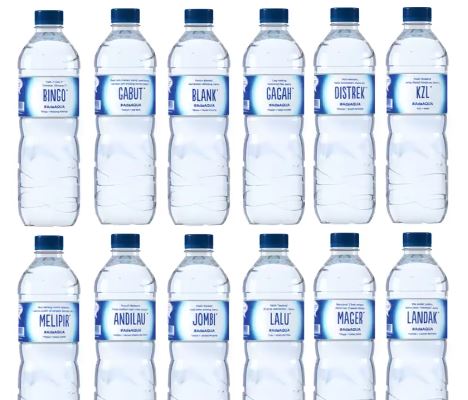 Here is a list of the many reasons why one cannot concentrate. The lingos are featured on the front packaging with the full explanation on the back of the bottle.
Blank 'pikiran kosong' – The mind is empty
Mager 'males gerak' – Cannot make the body move even though you have work to do
Loding 'lambat respon' – The feeling is like playing the latest game on a 10-year-old handphone
Terkuras 'terlihat kurang cerdas' – Off topic not because you have low IQ but because you cannot concentrate
By speaking the language of the millennials, Danone is able to effectively link the lack of focus with hydration and provide a solution – drink more water.
Attended the wrong class because of the lack of concentration. Luckily there is Aqua. Image above from Aqua website
The main message is if you keep yourself hydrated, you can avoid getting yourself into unexpected situation like the example of the man below who thought he was going diving but ended up skydiving. The final catch phrase is there is always Aqua (#AdaAQUA).

What Mini Me thinks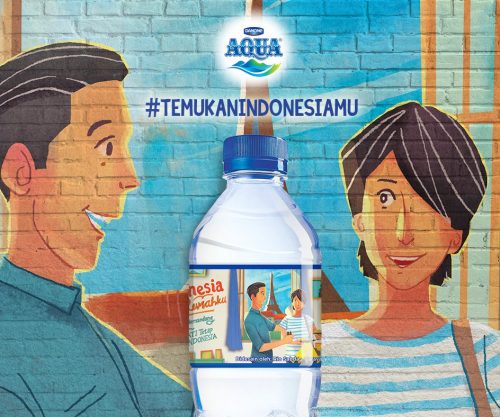 Finding your Indonesia. Image above from the web
Danone's Aqua is extremely creative with its marketing whether it is for corporate social responsibility (CSR) with "Aqua One for Ten" (#1Untuk10) to bring clean water to the needy or celebrating Indonesia with "Finding your Indonesia" (#TemukanIndonesiamu)
Modern consumers are troubled by their inability to focus due to their hectic life. The need to concentrate on the job or study provides Danone with a good opportunity to market Aqua as the modern day solution by creatively making hydration inseparable from concentration.