PT So Good Food Indonesia, a unit of Japfa Ltd, announced in early May 2017 it has started exporting its UHT milk in pillow pouch to Myanmar. This represents the first Real Good UHT milk export for the company.
Real Good UHT milk sales has experienced strong growth in the past three years, growing at double-digit in volume sales between 2014 and 2016.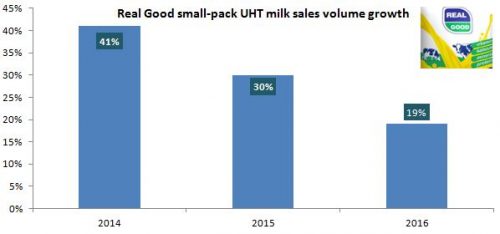 Data above was compiled by Mini Me Insights from Japfa Ltd annual reports
In 2016, sales were underpinned by the introduction of Real Good in a much smaller but affordable 70ml packaging (IDR 1,200). This adds to the existing 150ml (IDR 3,000) packaging.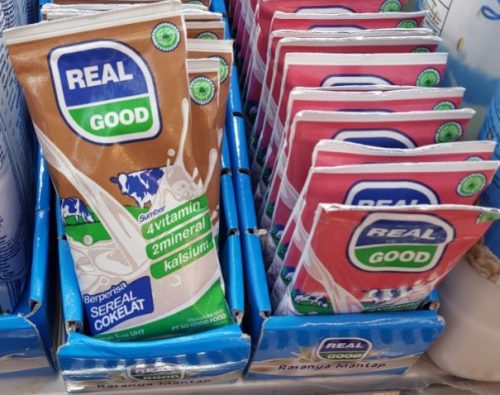 Image above by the author – 70ml Real Good milk
What Mini Me thinks
This is yet another example of the strength of the Indonesian dairy industry. Even though the sector is highly dependent on imported milk for ingredients, local players are aggressively tapping the export market to make up for the low per capita consumption in Indonesia.