Greek yoghurt move towards drinkability

Greek yoghurt (yogurt) innovation in Southeast Asia is increasingly moving towards the most popular segment – drinkable yoghurt. Drinkable yogurt is usually the largest segment within yoghurt because of its convenience and its positioning as a lifestyle drink.
Flurry of launches in drinkable yoghurt segment
There are quite a number of drinkable yoghurt that were launched lately in Southeast Asia including Zest-O Yo! Yoghurt Drink and Yogu by Nestle in the Philippines, Dutch Mill Yogurt Drink in Indonesia and Nestle Bliss Go in Malaysia. All these are aimed at children. A few such as Nestle Bliss Plus are designed for the family.

Drinkable Greek yoghurt helps to improve consumption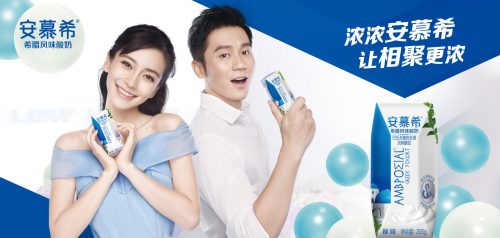 However, Greek yoghurt, a premium category, only has a small share of the spoonable yoghurt market. To improve acceptance among consumers who generally consume yoghurt in the drinkable format, companies are launching drinkable Greek yoghurt to expand the premium segment further. The success of China's ambient Greek yoghurt drink must have served as a cue.

In Thailand, the drinkable Dutchie Greek Style Yoghurt by Dutch Mill Co., Ltd. was introduced in 2017. This chilled yoghurt drink has to be stored at a temperature of 2-5°C, which means distribution is restricted to places equipped with the chilled infrastructure. Click here for the latest review of the drinkable Dutchie Greek Style Yoghurt.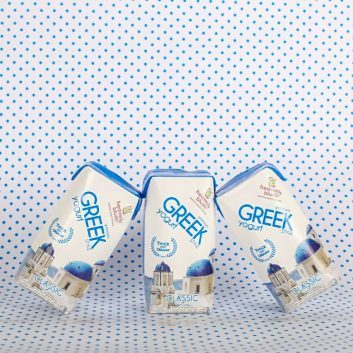 Heavenly Blush, the yogurt brand of Indonesia's Nutrifood, has expanded into the drinkable Greek yoghurt segment in June 2017. the new range adds to it existing Greek yoghurt launched in 2015 and the Greek yoghurt with granola available recently.
The new drinkable Greek yoghurt is best served chilled but is an ambient product with a six-month shelf life. It has to be kept in a cool place with no direct sunlight or heat. Click here for the latest review of Heavenly Blush Greek Yoghurt Drink.
What Mini Me thinks
Unlike yoghurt drink, which largely targets children, teenagers and family, the premium drinkable Greek yoghurt is directed at adults. The drinkable Greek yoghurt is consumed as a healthy drink or to improve their protein intake to support their active lifestyle. Moving into the drinkable segment makes it more easy for the category to engage with adults who are willing to spend money on something more premium, healthy and on-the-go.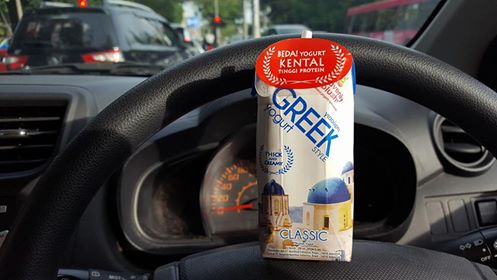 *The last image was taken by the author. The rest comes from the brand's respective sites.