Founder of Ichitan PLC, Tan Passakornnatee famously known as Mr Ichitan, will be giving away 100 pieces of gold bar (30g) to "Harap Harap Emas" contest lucky winners in Indonesia. The contest, known literally in English as "Dreaming for Gold", is a continuation of the RTD tea producer's earlier highly successful "Mendadak Jutawan" or millionaire campaign from April-July 2017.

The "Harap Harap Emas" contest will run from October 2017 to December 2017. Coincidentally, Ichitan is also currently distributing gold bars to winners in its home market in Thailand.
Posted by ICHITAN on 16hb Ogos 2017
New Ichitan Thai milk tea
During the "Harap Harap Emas" launching ceremony on 3 October 2017, the company unveiled the new Ichitan Thai Milk Tea for the Indonesia market. The new RTD tea drink is the first of its kind in the country and will be produced locally. The Thai milk tea will be made available in the local market soon and rides the growing popularity of Thai milk tea in Indonesia.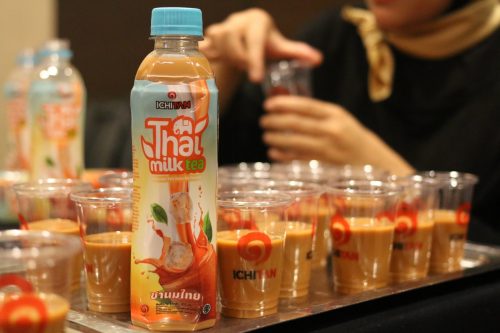 Marketing cost of "Harap Harap Emas"
Ichitan will be giving away a total of 3kg of gold. At the current price of USD 40,973 per kilogram of gold on 4 October 2017, the marketing expenses for gold alone will be a minimum of USD 122,919, which is equivalent to IDR 1.66 billion or 337,659 bottles of Ichitan Green Tea Honey (420ml) at IDR 4,900 per bottle.

Together with the previous IDR 9 billion cash giveaway, the marketing costs for the two programs amount to around IDR 10.66 billion or USD 791,511 (THB 26.41 million). As a comparison, Ichitan generated total revenue of THB 106.6 million from export in 2016, according to Ichitan Group PLC Opportunity Day Q1, 2017 held on 29 May 2017. Export revenue, which includes Indonesia, surged to THB 249.5 million in the first quarter of 2017.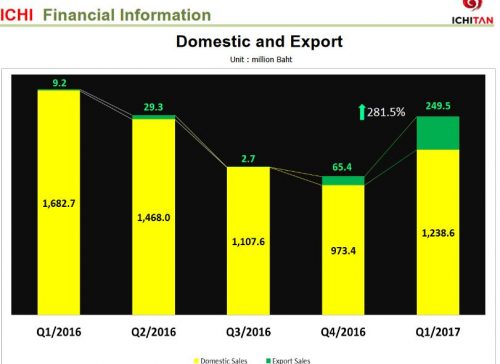 Mini Me takeaway
Mr Ichitan is famously recognised as the person who generously gives away gold bar or cash to consumers. Such marketing technique has worked well in Thailand in the past. In Indonesia, the concept of giving away 100 gold bars and not just a handful of them is new, thus giving consumers a fair chance to walk home with the prize.
Ichitan's method of splurging consumers with cash and gold will definitely boost sales in Indonesia. It also comes at an opportune time as sales of RTD tea in Thailand is falling, making Indonesia an important market for the company.
The image below was taken from Ichitan Q1 2017 Opportunity Day