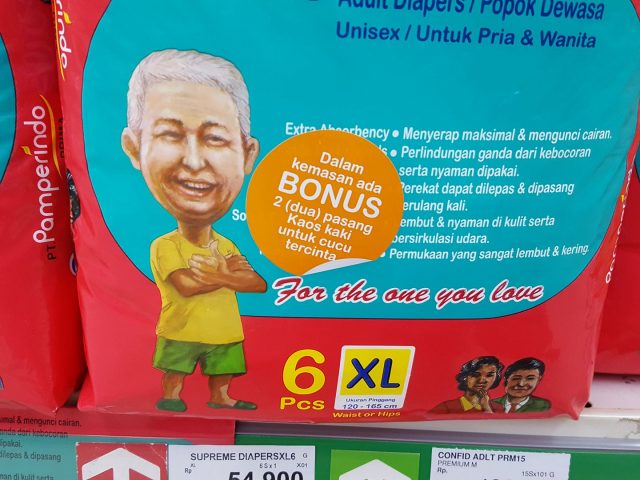 Ah Huat, the friendly, down-to-earth uncle who makes the best white coffee, seems to have found a twin brother in Indonesia. Huat in Hokkien dialect means prosperity.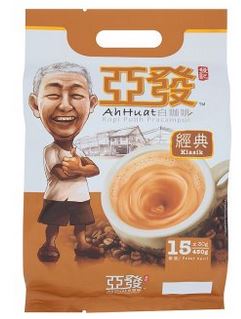 The white coffee brand Ah Huat is owned by Malaysia's Power Root Bhd. The company's Ah Huat range is aimed primarily at the Chinese market, while Alicafe is targeting at the Malay and Muslim markets.
The Ah Huat lookalike figure was spotted in Indonesia and graces the Supreme range of adult diaper made by Indonesia's PT Pamperindo Prima.
The figure on the packaging resembles Ah Huat's younger brother or even possibly Ah Huat when he is slightly younger. Coincidentally, the figure on the adult diaper packaging is also showing the thumbs up sign and is wearing the same clothing and shorts but in different colours.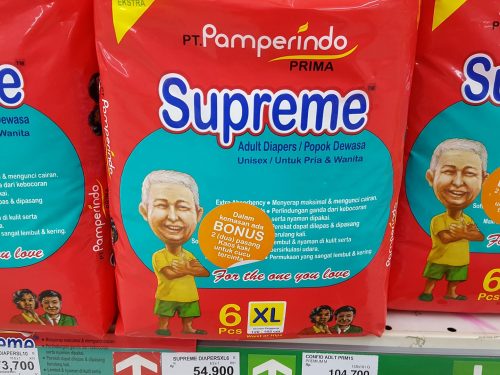 Mini Me takeaway
It is important to protect your brand especially iconic figure to prevent it from being misused by others especially in a category that is totally different.