Spicy until your lips become swollen is the power of the new Pop Mie Pedes Dower by Indofood. The new cup noodle contains chili from Lombok to turn your lips swollen (dower).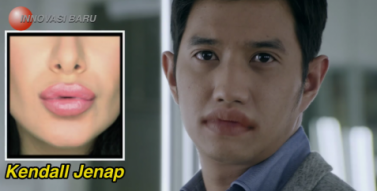 Pop Mie targets consumers between the ages of 15 to 25 years old. The marketing message is designed to be as creative and funny as possible to appeal to the sense of humour for this age group. Featuring in the ad are university students, a Korean drama fan and a teenager who does not like to drink plain water.
DowerRecehTV mempersembahkan inovasi mutakhir dari Pop Mie untuk lo yang lelah dengan pedesnya hidup dan butuh sensasi pedes yang nagih. Cobain Pop Mie Pedes Dower sekarang juga!Ps: Dapat menyebabkan bibir dower maksimal dan ketagihan karena kuah pedesnya.

Posted by Pop Mie on 19hb Disember 2017
For those who feel cold, tired or do not like to drink plain water, the new Pop Mie Pedes Dower is the solution because the spiciness will keep your warm, energise and make you want to drink more fluid.
Pop Mie also invited two popular Youtubers – prankster Brandon Kent and Tanboy Kun who challenges himself to the spiciest food and other extreme food challenge to try the new Pop Mie Pedes Dower.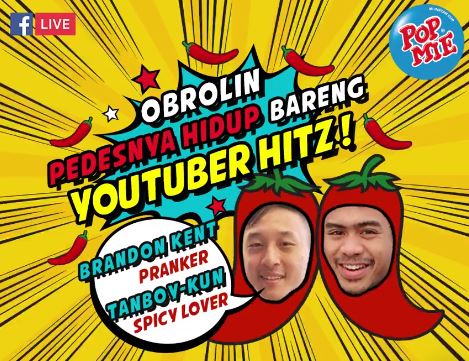 Pop Mie Pedes Dower (75g) is priced at IDR 5,000 on the Indomaret online store.
What Mini Me thinks
Pop Mie Pedes Dower taps into the prevailing spicy food trend in Indonesia, a trend that has been successfully used by Bon Cabe spicy seasoning, Maicih snack and Samyang instant noodle through the Samyang spicy noodle challenge.