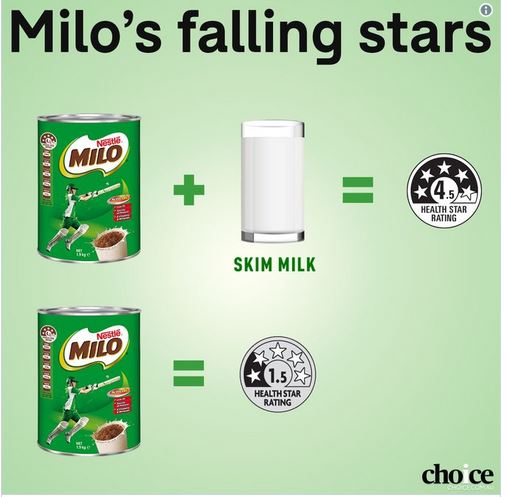 In Australia and New Zealand, Nestle Oceania has come under pressure from health groups and has announced in early March 2018 that it would remove the 4.5 Health Star Rating from its Milo powder in the two countries. The Health Star Rating was removed "pending the outcome of the Government's review of the Health Star Rating system," said the company.
The 4.5 star rating is based on three teaspoons of Milo and 200ml of skim milk, said the company. However, the public health group Choice Australia claims, based on their survey, that only 13% of consumers use skim milk, while 55% use full cream milk and that would warrant giving Milo powder only a score of 2.5. If consumed on its own, the score is even lower at 1.5.
Controversy in Malaysia concerning "as prepared" basis
Recently in Malaysia, Nestle was embroiled in a controversy over the same issue. A viral video in early 2018 claimed Milo is simply "too sweet." However, Nestlé (Malaysia) Berhad explains if Milo is properly mixed with water based on the recommended serving suggestion then the Milo will only contain 6% of sugar. However, Nestlé (Malaysia) Berhad senior nutritionist Nurul Iliani Ahmah said the 40% sugar content on the label is before being diluted in water. The Milo sold in Malaysia comes with the "pilihan lebih sihat" or (healthier choice logo).
We all know Malaysians do not tend to follow the recommended serving and many like to add sweetened condensed milk into their Milo.
The question is does the Malaysian Healthier Choice Logo (HCL) address the complex problem with "as prepared"? In Malaysia, the HCL guideline says malted or chocolate drink with up to 12g per serving (excluding lactose from milk) is considered a healthier choice. This is based on the criteria that a typical serving is 30g powder per sachet to be mixed with 200ml of water.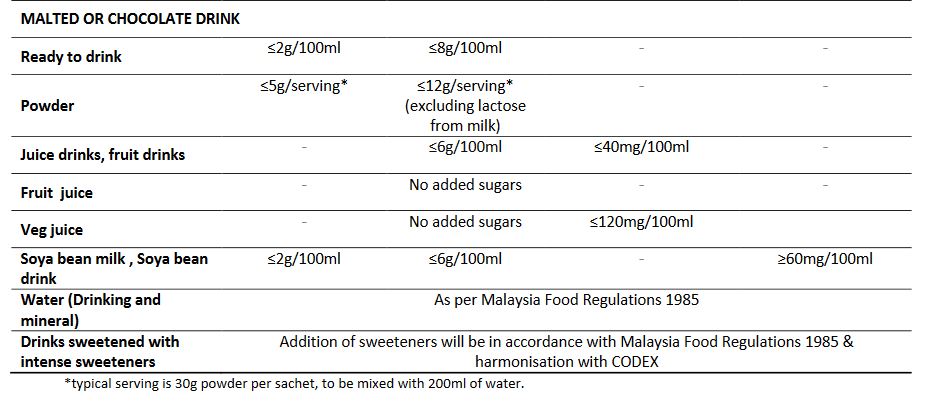 It is interesting to see what is the outcome of the review by the board of Health Star Rating and how it will affect the rating of Milo powder in Australia and New Zealand.