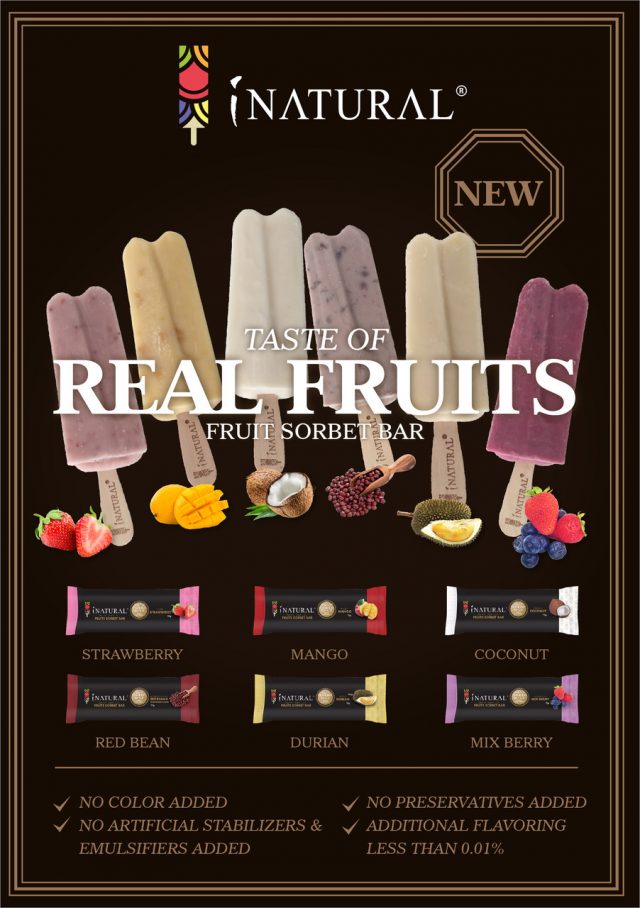 iNatural, a Japanese-quality premium, natural ice cream made from Malaysian fruits and ingredients have launched a new Mix Berry variant. We have previously covered iNatural when it was first launched in 2017. The new Mix Berry sorbet bar is a combination of blueberry and strawberry with a high content of real fruits and has a strong fruity taste.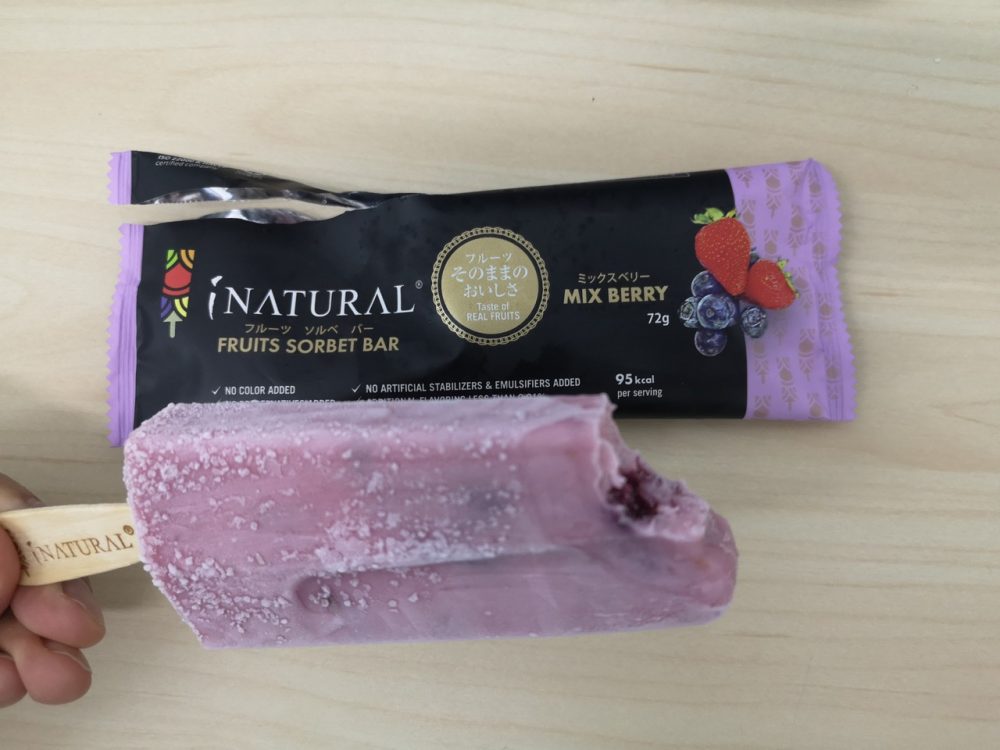 In addition to Mix Berry, iNatural, founded by Japanese entrepreneur Kohei Taki, has also introduced a new design for its single pack and has upsized it to 72g from 65g. The retail price per stick is RM3.90, which is a reasonable price taking into account similar ice creams in stick that have a high fruit content are selling at RM7-8 per stick.
iNatural ice cream is free from preservatives, stabilisers, emulsifiers, additional colour or additional flavouring (less than 0.01%).
iNatural ice cream is available at premium grocers in the Klang Valley such as Cold Storage, Mercato, Jaya Grocer, B.I.G, de Market.etc. For the store location, please visit their website by clicking the link here.