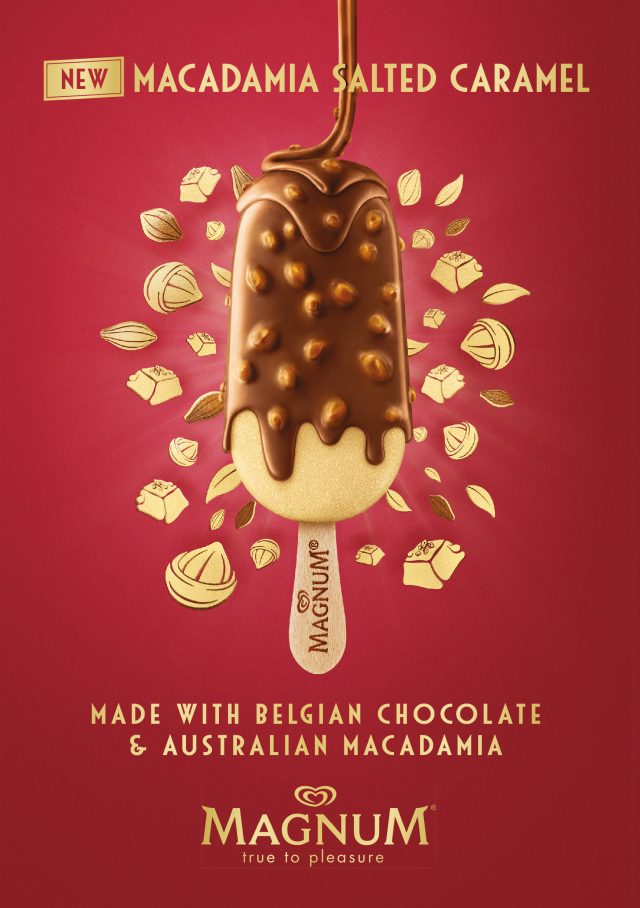 KUALA LUMPUR, September 2019 – The all new Magnum indulgence, Magnum Macadamia Salted Caramel has finally arrived on Malaysian shores! A true Magnum Pleasure that's worth giving in to, pleasure seekers can now #TakePleasureSeriously and indulge in Magnum's latest decadent ice cream. 
Carefully crafted by expert chocolatiers using only the finest ingredients, Magnum Macadamia Salted Caramel offers superior Magnum pleasure with its velvety smooth salted caramel flavoured ice cream dipped in thick cracking Belgian milk chocolate and crunchy roasted Australian Macadamias. Each bite delivers the rich flavours of cocoa notes, subtle nutty nuances, and a hint of saltiness from the perfectly balanced salted caramel.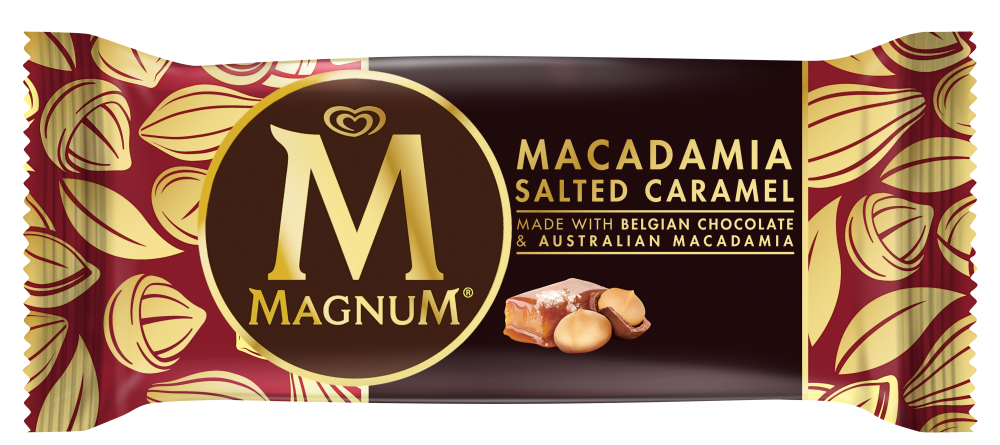 "Magnum is the thought leader on high quality ingredients and premium ice cream indulgence. At Magnum, we always aim to deliver the ultimate experience using, not only quality, but ethically sourced ingredients. Our Rainforest Alliance certified ice creams are expertly crafted using ingredients such as Belgian Chocolate and Australian nuts, thus delivering an ultimate indulgent experience to our consumers. With the launch of our latest addition – Magnum Macadamia Salted Caramel, we want to inspire our pleasure seekers to #TakePleasureSeriously and indulge in every pleasure that they experience in their lives," said Shiv Sahgal, Marketing Director, Foods & Refreshments, Unilever Malaysia.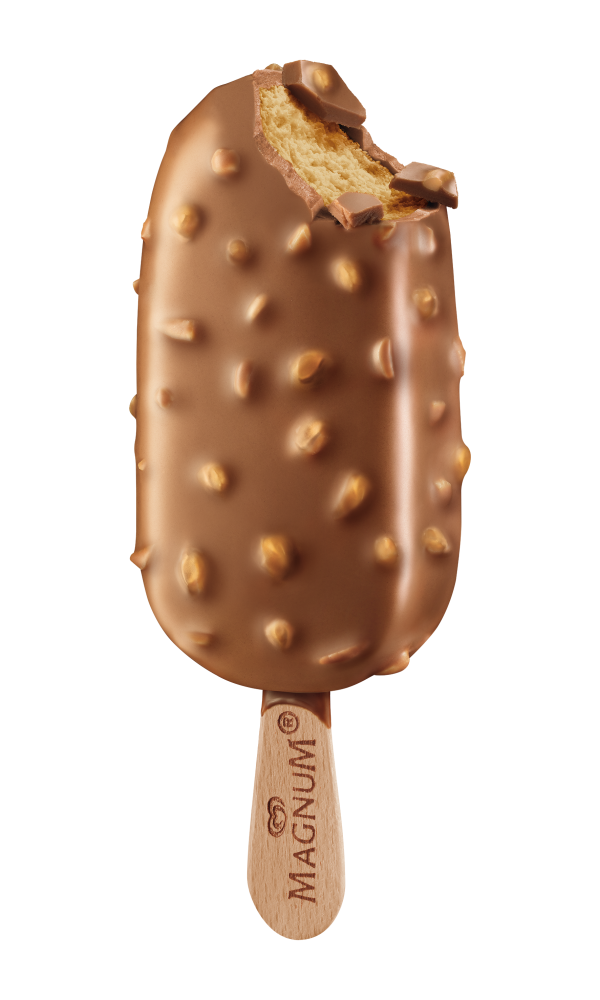 Indulge in the ultimate Magnum pleasure today by picking up a Magnum Macadamia Salted Caramel at all major supermarkets, hypermarkets, convenience stores, as well as on partnering e-commerce sites namely Lazada, Shopee and PrestoMall.
Magnum Macadamia Salted Caramel is now available in single regular sticks at a suggested retail price of RM4.90 each or multipacks of 6 minis (4 Magnum Mini Macadamia Salted Caramel and 2 Magnum Mini Classic) at a suggested retail price of RM14.10 each.
The multipacks of 6 Magnum Macadamia Salted Caramel can be bought on Lazada at RM 29.40.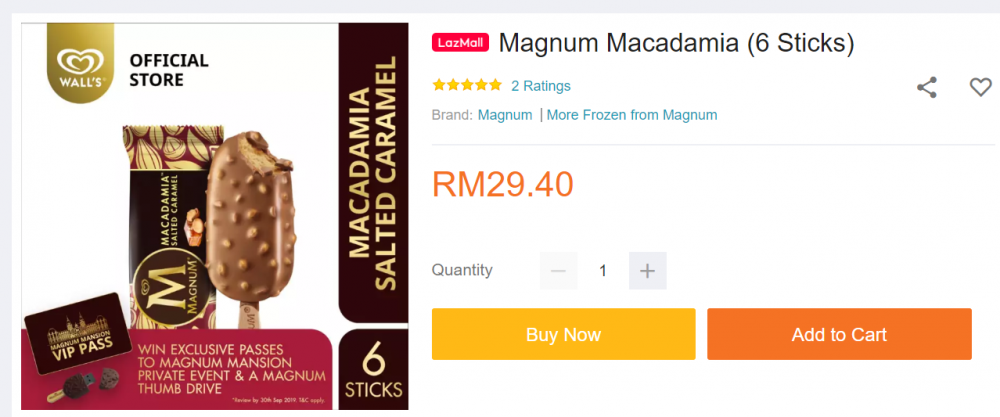 For more information and updates, visit Magnum's website (https://www.magnumicecream.com/my/en/home.html) or follow Magnum Malaysia on Facebook (https://www.facebook.com/MagnumMalaysia/).