Bangkok 23 April 2020 – World's First! The Coffee Club Thailand together with its sister company, The Pizza Company launches The Coffee Club's first 'COLD BREW IN-A-BAG' series in Thailand for the first time focusing on delivery market. The Cold Brew In-a-Bag series include top 5 best-selling drinks; Cold Brew Coffee Original, Yuzu Cold Brew Coffee, Lychee Rose Tea, Yuzu Tea and Peach Tea and will be sold exclusively through 1112 Delivery application, www.1112.com, 1112 hotline and at 75 branches of The Pizza Company throughout Bangkok and metropolitan area starting April 22 onwards.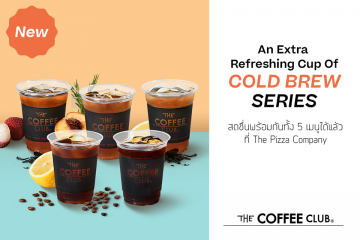 Miss Nayada Vanvichai, Marketing Director – The Coffee Club Thailand reveals that during the past year, specialist coffee and tea shops in Thailand posted the highest value growth, with a 7% sales rise, reaching THB 23.7 billion. Chained outlets contributed THB 21,579.2 million or 90.9% of the total market value while Independent outlets contributed THB 2,148 million or 9.1%. The compound annual growth rate for specialist coffee and tea shops industry in Thailand is expected to grow highest at 9.5%, reaching THB 32,280.9 million by 2023.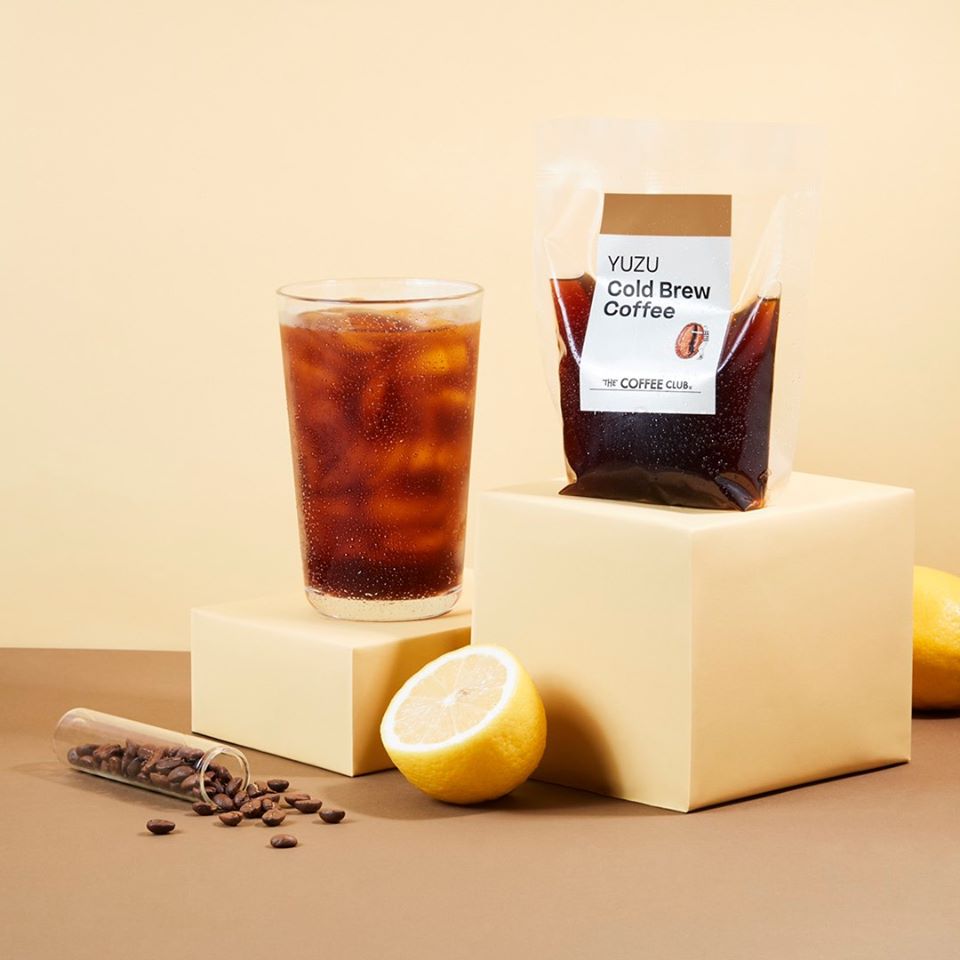 During normal times, The Coffee Club Thailand's coffee and tea beverage sales (from dine in, take away and delivery channels) takes 40% of the total company sales while during COVID-19, the sales channels are only take away 80% and delivery 20%. We see potential market growth and customer expansion for delivery services even in difficult times. Adapting business direction and proactive sales strategy is crucial and must be put in place as soon as possible.
This is how we came up with the idea of implementing new packaging for our Cold Brew Coffee and Tea series to be in a food grade nylon bag especially for delivery orders. This package can be stored in the refrigerator up to 14 days or in the freezer up to 3 months without losing its original taste.
Thailand is The Coffee Club's first market to use this bag and soon it will be rolled out in other countries respectively. The new packaging will available on April 22 onwards through online and take awayorders. We expect that this new approach will help double up our sales by end this year.
In 2019, The Coffee Club Thailand achieved THB 1 billion in sales, a 21% increase from the previous year while beverage sales took 43% of the total sales reaching THB 432 million.
We believe that the new packaging will provide our customers more convenience and generate a smoother, faster, farther and better delivery services. We will also be holding a special promotion; Buy 1 Get 1 Free for orders through 1112 Delivery and The Pizza Company application and other privileges for Grab users.
The Coffee Club Thailand has 58 branches nationwide; 33 in Bangkok and 25 in other provinces. For more information, please visit www.facebook.com/thecoffeeclubthailand.