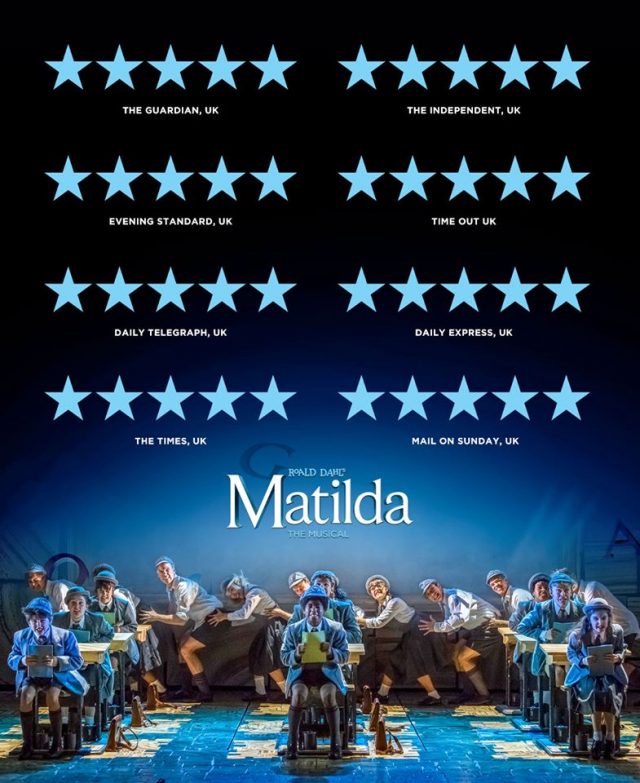 Tremendous Entertainment and GWB Entertainment along with the Royal Shakespeare
Company would like to announce that the Kuala Lumpur season of Matilda The Musical,
originally scheduled from 2 – 14 June 2020 at Istana Budaya, has been postponed.
Matilda The Musical in Kuala Lumpur will be rescheduled to 9 – 21 March 2021.
The decision was made in light of health and safety concerns surrounding the COVID-19
outbreak worldwide. Strict travel restrictions put in place due to the outbreak has also
directly impacted the planned logistical arrangements and touring schedule of the
travelling production.

We know that many fans in Malaysia have been looking forward to the production's
premiere in Kuala Lumpur, but unavoidable circumstances have made it almost impossible
for us to carry on with the initially scheduled dates.

For the love of the arts and not wanting the Malaysian audience to miss out on the grandeur this internationally renowned theatre promises, we believe that we are now looking at a
better date for the production to premiere at Istana Budaya, Kuala Lumpur.

We encourage all patrons to hold on to their purchased tickets and witness Matilda The
Musical in March 2021 instead.

All affected patrons will be notified of the new performance dates via email and will be
given the option to EITHER (1) retain their existing ticket and have it rebooked to one of
the rescheduled dates of their preference OR (2) request for a refund subject to Terms
and Conditions.

We would also like to take this opportunity to remind everyone to stay safe during this time.
We appreciate your understanding, cooperation and support on this matter. If you have any enquiries, you can email them to [email protected]

See you in March 2021!