Otsuka Pharmaceutical has released Oronamin C in Indonesia in June 2018, according to the company's press release. This halal-certified carbonated nutritional beverage is fortified with vitamins, including vitamin C, B2, B3, B6 and honey. The drink is manufactured in Indonesia by Otsuka's local affiliate PT Amerta Indah Otsuka.
Bring energy and smiles to Indonesians
According to Amerta Indah Otsuka president Director Yoshihiro Bando, "with the launch of ORONAMIN C, we aim to offer new health benefits and bring energy and smiles to people throughout Indonesia." The energy claim comes from vitamin B.
Healthy Oishi with a Japanese theme
The TVC is likely shot in Japan featuring predominately Japanese faces to bring out the fun and highlight the drink's Japanese origin. Indonesians generally have a positive image of Japan. Haruka Nakagawa, a former member of the Indonesian idol group JKT48, is the key celebrity and brand endorser in the commercial with a face easily recognisable by young Indonesians.
Oronamin C comes in a 120ml glass bottle with a recommended selling price of IDR 5,000 (USD 0.35).
Competing with YOU•C1000
Oronamin C competes with You.C1000, a vitamin lemon drink by PT Djojonegoro C-1000. The drink contains 1,000 mg of Vitamin C per bottle.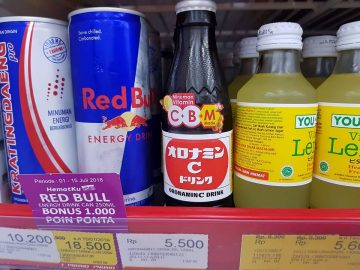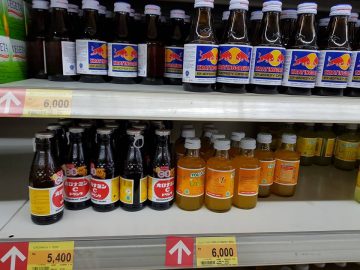 The vitamin enriched drink segment has attracted the interest of companies like Kalbe Farma with the Xon-Ce drink and vitamin-enriched VitAmin Tea by OT Group in line with the general shift towards consuming higher value-added products.