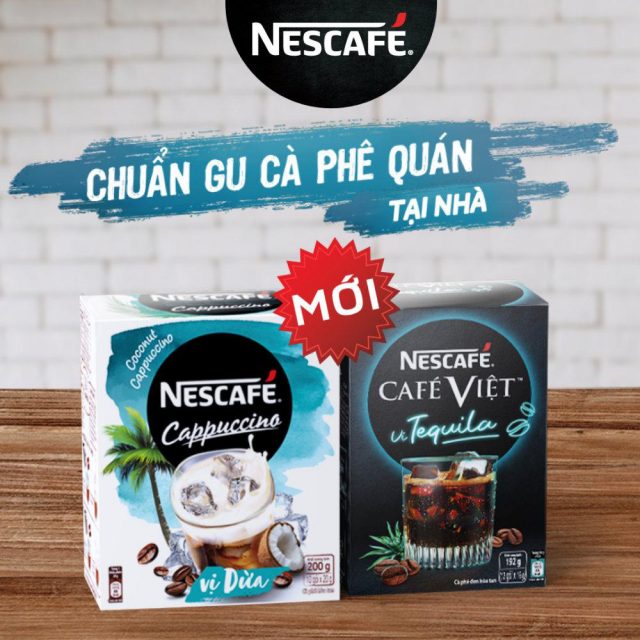 In Vietname, Nescafe is doing the unthinkable by launching Nescafé Café Việt vị Tequila, a tequila flavoured instant coffee. The alcohol-flavoured instant coffee targets those who want to relax and chill, while remain sober.
Alcohol-flavoured beverages have potential in the region as younger consumers are increasingly looking for low/no-alcohol options, while some are upgrading their sweetened soft drinks to something that are more adult and sophisticated. In 2019, PepsiCo launched mojito flavoured 7Up in Vietnam and in China.
Also launched as part of the series is the new Nescafe Coconut Cappuccino.
Nescafe has also recently unveiled Nescafe 2X Cafein Espress Soda as a ready-to-drink sparkling coffee with twice the caffeine aiming at young consumers who want the alertness and sparkling taste.