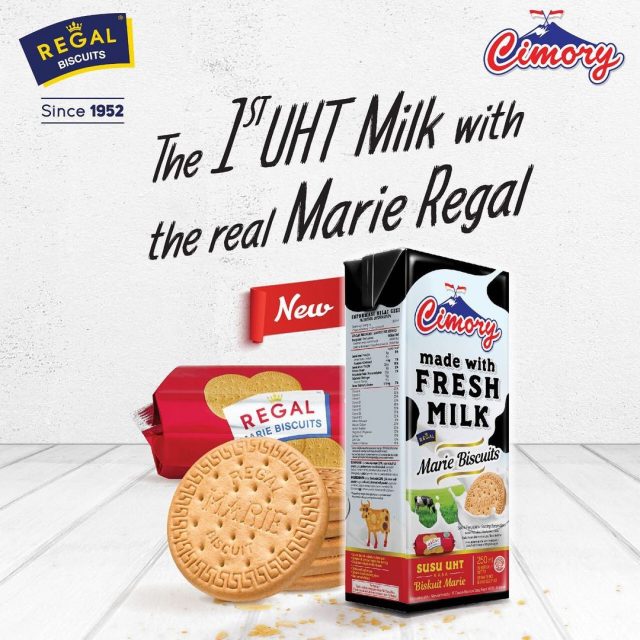 Cimory has launched the new Cimory UHT Milk with Marie Regal flavour in Indonesia. The dairy company describes the latest product, a collaboration with Regal Biscuits, as the first UHT milk with the real Marie Regal.
The launch taps into the current practice of dipping Marie Regal biscuits into beverages especially milk. We have also seen many foodservice players innovate with Marie Regal biscuits as a crunchy topping. Moreover, Marie biscuits are also a common ingredient in home-baking recipes.
Cimory's Marie Regal flavoured milk represents an elevated version of Indomilk's Marie biscuit flavour, which was launched in early 2021.