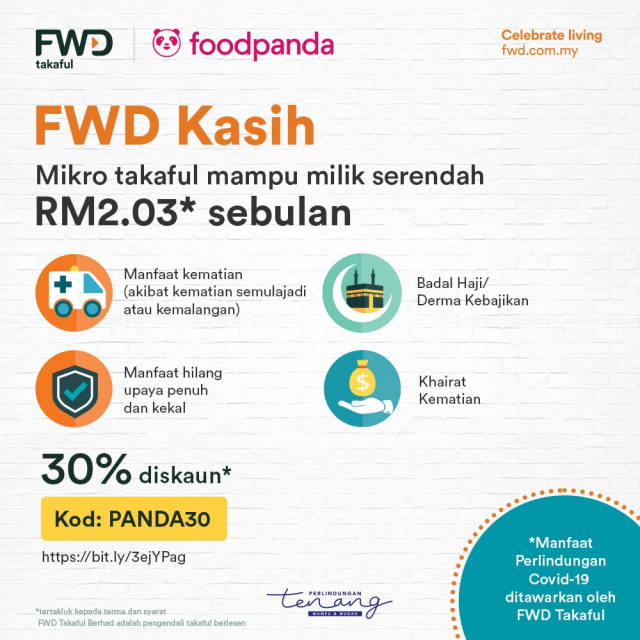 Malaysia, June 25, 2021 – foodpanda Malaysia today announced a series of added benefits offering greater convenience and discounts for all delivery partners for the second quarter of 2021.
Commenting on this announcement, Shubham Saran, Head of Logistics, foodpanda Malaysia said that the team is always looking for new ways and opportunities to reward our delivery partners. "With the current pandemic, our delivery partners are always working tirelessly and braving bad weather conditions to deliver joy to consumers. With these added benefits, we would like to show them how much we truly appreciate them for all that they do."
Shubham went on to add that, "Our delivery partners are essentially frontliners. They are the heroes that help deliver food and other essential items to us while we stay safe at home in efforts to flatten the curve. This gesture of care and appreciation is one of more to come from foodpanda to our delivery riders as the year progresses."
Some of the benefits introduced for the second quarter of 2021 are as follows:
FWD Takaful – affordable Takaful plan
foodpanda Malaysia has partnered with leading Takaful provider FWD Takaful to provide the FWD Kasih plan. This annually renewable plan provides affordable coverage for all delivery partners and comes in four different options, from as low as RM2.03 per month. Delivery partners can use code PANDA30 to enjoy a 30% discount on FWD Kasih products.
Further details: https://www.pandariders.my/fwd-kasih
Shell x BonusLink – new sign-up rewards
foodpanda Malaysia is rewarding all delivery partners with its Panda Bonus programme with Shell. Through this exciting initiative, delivery partners would be able to earn 1,000 BonusLink points for any new sign-up to the Panda Bonus programme. Available at Shell stations nationwide, these points can be used to redeem fuel.
Further details: https://www.pandariders.my/panda-bonus-with-shell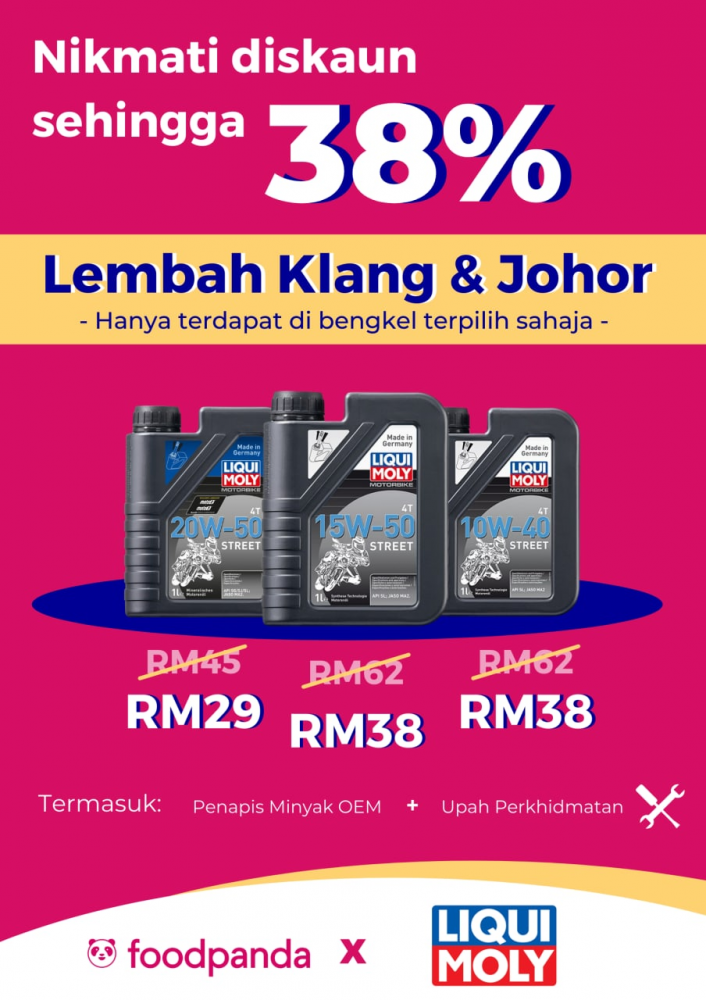 Liqui Moly – special vehicle care products
foodpanda Malaysia in partnership with Liqui Moly, the world's leading manufacturer for vehicle care products such as motor oils and lubricants will be offering delivery partners 38% off motorcycle oils and free labour charge at selected workshops in Klang Valley and Johor.
Further details: https://www.pandariders.my/liquimolyxfoodpanda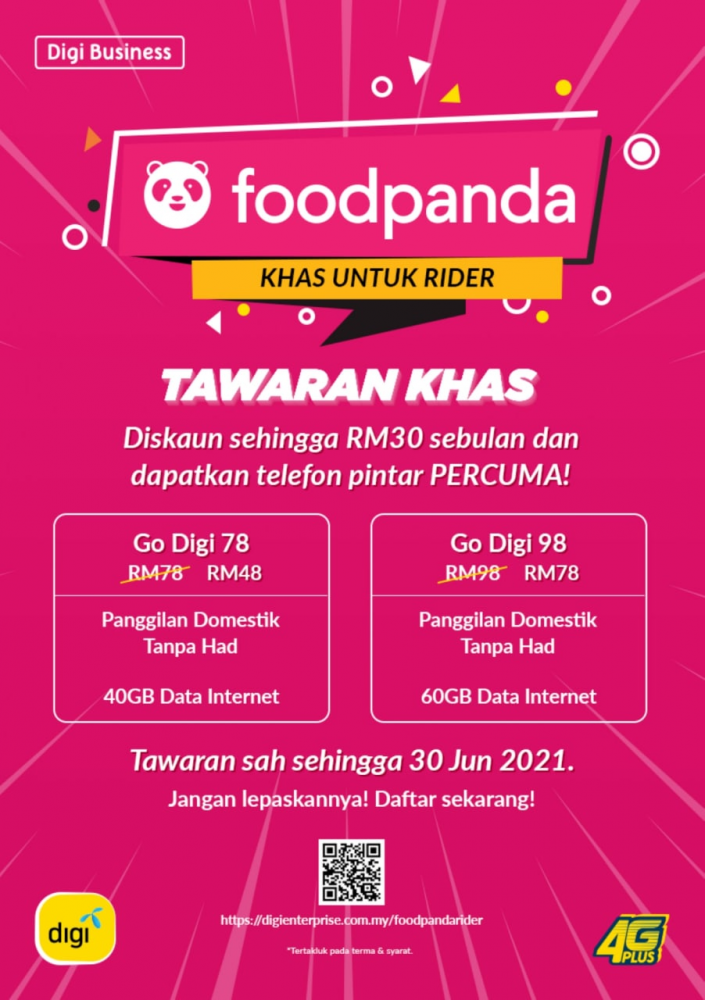 Digi – affordable connection
foodpanda delivery partners can now enjoy a special, attractive and affordable plan with Digi. These delivery heroes are able to get a free smartphone and a RM30 monthly rebate for selected Digi postpaid plans.
Further details: https://www.pandariders.my/digixfoodpanda
Pod – convenient savings
Encouraging delivery partners to save for a rainy day, foodpanda has partnered with a savings app, Pod. All foodpanda delivery riders that register would be able to redeem a RM5 voucher code (PODNEWFPS) that will be instantly credited into their account with the option to cash it out.
Further details: https://www.pandariders.my/podxfoodpanda
RAF Lucky Draw – refer and win
All delivery partners will stand a chance to win a customised foodpanda gold bar when they refer 10 friends to join foodpanda.
Samsung S21 Giveaway – rewards for top performance
Top-performing delivery partners from each state received a Samsung Galaxy S21 as a sign of appreciation and recognition for their hard work during the month of Ramadan.