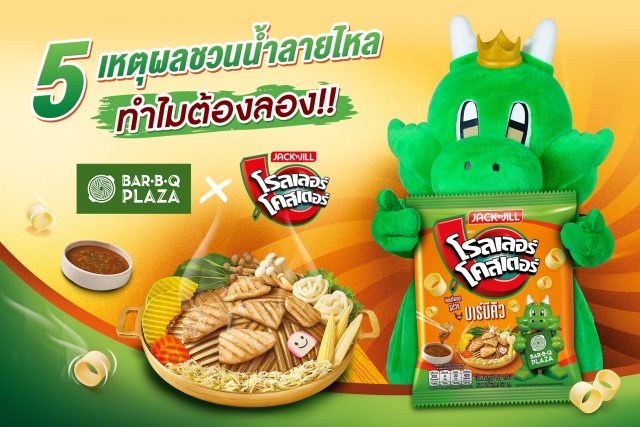 Bar-B-Q Plaza has joined force with Jack 'n Jill to launch Roller Coaster featuring the authentic Bar-B-Q Plaza's barbeque flavour. Now you can enjoy the aroma of roasting meat on a brass pan anywhere and anytime. It is said to offer the same taste as eating in the restaurant.
Food Passion, which operates Bar-B-Q Plaza, reported a 25.5% contraction in total revenue to THB 2.9 billion in 2020 resulting in the deepening of net loss to THB 187.51 million, down 25.67%. Net profit in 2019 fell 21.73% year-on-year (down 18.5% in 2018).
The delivery business made up 15% of the company's total sales in 2020. This figure is set to reach 30% in 2021.
Collaborating with various partners and licensing are strategies to mitigated the fall in revenue.