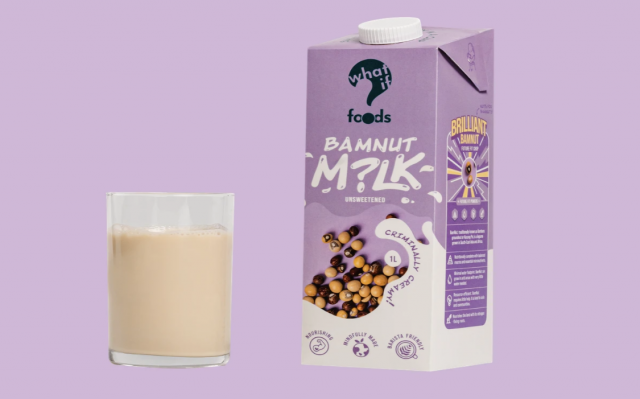 WhatIF Foods has extended the brand into plant-based dairy with the launch of the new BamNut M?LK. The latest plant-based dairy is made of only 6 simple ingredients: Bambara groundnuts, water, coconut oil, shea butter and vitamins D2 and B12 and no added sugar.
One serving promotes metabolic well-being with 7g of complete plant-protein, 500mg of Calcium, 2.5mcg of Vitamin D2 and 1.25mcg Vitamin B12.
BamNut M?LK harnesses the regenerative agricultural benefits of the super resilient legume, Bambara groundnut, combined with an innovative process to achieve the smallest ecological footprint.
Criminally creamy is what the latest WhatIF Foods' product has been exclaimed to be. With a fine mouthfeel, it is said to have excellent frothing properties in barista machines or coffee makers at home to delight professional and amateur baristas alike.
BamNut M?LK (1L) is priced at SGD 5.90. Click here to buy.