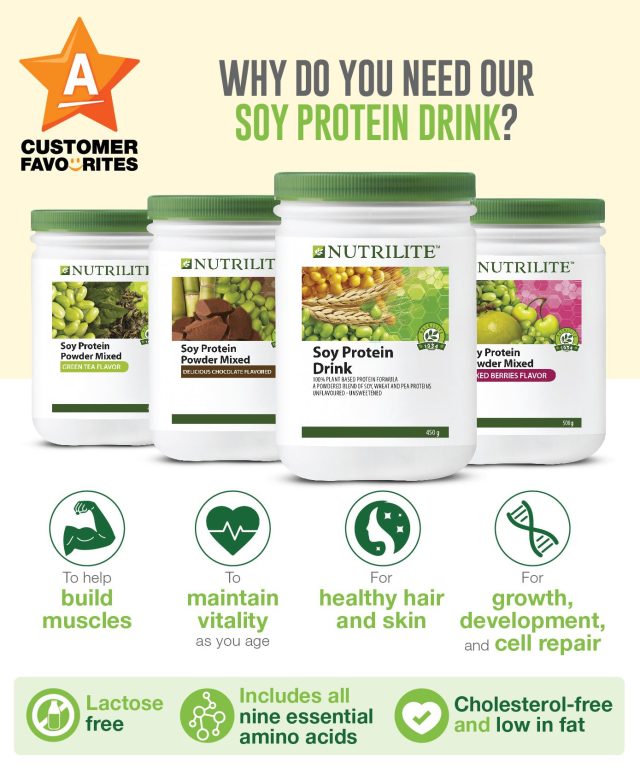 Dietitian advises the need for strong and healthy body to live consciously during endemic
KUALA LUMPUR, 24 NOVEMBER, 2021 – Protein is a vital part of every diet as it fuels energy. It is an important macronutrient that every cell in the body requires. The need to maintain good health while boosting the body's natural defences are top priorities for people to observe in their dietary habits. It is crucial to practise consumption of adequate protein in an effort to remain healthy in current times.  People have begun to place emphasis on living healthy.
A study conducted by the Ministry of Health highlighted the average protein intake among Malaysians at 57g is lower than the recommended intake by the World Health Organisation at 83g per day.[1] The deficiency of protein can increase the risk of skin, hair and nail problems, bone fractures, loss of muscle and infection.
Health and wellness company, Amway Malaysia strongly believes in the importance of protein, the need to strengthen the body's defence system and observing healthy lifestyle. Amway Malaysia aims to raise awareness on the need to improve the intake of protein to remain healthy and strong while the nation transitions to an endemic stage.
Recently, the company also revealed that 7 in 10 Malaysians started consciously living healthy and are concerned about the source they consume either as they eat, drink and ingest. The Amway Global Consumer Survey conducted among 1,000 Malaysians, highlighted they are making positive changes after the pandemic, such as diet (53%), fitness routines (55%), multivitamins or other supplements (56%) and personal care (45%).  It was highlighted that Malaysian consumers (74%) look at traceability as an important factor when making the decision to purchase health and wellness products.
The findings reflect that Malaysians are being careful about what they consume in an effort to stay healthy and have a safe lifestyle, more so following the pandemic. The need to know the source of the product has a significant impact on consumers' trust in the company.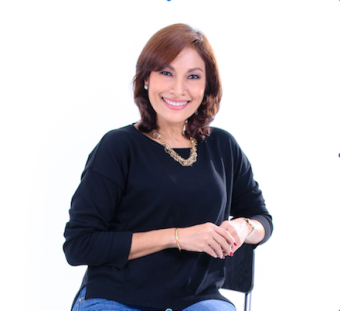 Indra Balaratnam, a dietitian said, "We observe that people have begun to live beyond the pandemic by self-learning about nutrient knowledge as they realise that maintaining a healthy lifestyle is important. People always recognise protein as the supplement of muscle builder accompanied by exercise, and neglect its function on repairing the body tissue, maintaining existing muscle mass and boosting energy.
"Protein is crucial to good health. The benefits are linked together towards body development, metabolism, repair, fluid balance, and immune health," she explained.
"In order to have sufficient intake, you can easily consume food such as meat, fish, eggs, dairy products, seeds, nuts and beans. It is also advisable to take protein powder as a dietary supplement to fulfil the deficiency. This would depend on your body's needs." she advised.
She added that people should stay vigilant even though Malaysia is gradually reaching its fully vaccinated rate coupled with the lifting of the travel restrictions as it is vital to ensure a healthy and stronger body condition. Failing which, the effort of living consciously with positive changes will be futile.
Although Malaysians are shifting their living habits towards a more mindful lifestyle, they seem to be struggling to balance their intake of nutrients given the rich and diverse food available.
Mike Duong, Managing Director of Amway Malaysia, Singapore and Brunei commented, "We should always identify our body's needs while practising a consciously living lifestyle to ensure that we are getting the right nutrients. As a firm believer in the adage, prevention is better than cure. We at Amway are committed to empowering the public with the right knowledge on health and wellness for them to make wise decisions in relation to their health and have a well-balanced lifestyle.
"We are driven to help people live better lives and make positive changes. Armed with the right information, the desire to take positive steps and access to Protein Supplements brands such as Nutrilite™, the world's #1 selling protein supplements brand,[2] consumers can be assured of consuming pure, safe and effective products to fulfill their protein intake. These products are grown, harvested and processed on Amway's certified organic farms. Together, we can create a healthy society and rebuild a stronger nation," concluded Mike Duong.
To further enhance the understanding of protein and the importance of having a strong body defence system, Amway is currently conducting a campaign collaborating with healthcare professionals, dieticians, social influencers to share their expertise and insight on encouraging the right consumption of protein per day. Amway will be hosting a virtual session known as  "Start Your Day Right with A Healthier Drink" in December on Amway's Malaysia Facebook page which will be deliberated by a panel of experts namely, nutritionist, fitness instructor and dietitian.
About AMWAY (Malaysia) Holdings Berhad
Amway (Malaysia) Holdings Berhad ("AMWAY Malaysia") has been listed on the Bursa Malaysia Main Market since 1996. AMWAY Malaysia is a leading health & wellness company in Malaysia with a core force of more than 274,000 AMWAY Business Owners (ABOs). In 2010, the company was awarded a 10-year direct selling license by the Ministry for Domestic Trade, Co-operatives and Consumerism. Over its 45 years in Malaysia, the company has offered an attractive business opportunity and supplemental income to Malaysians from all walks of life, selling differentiated, high-quality and value-for-money products. To buy our products, sign-up to be an ABO, or simply to learn more about our broad range of products, please visit our website www.amway.my or find us on Facebook at www.facebook.com/amwaymalaysia. 
[1] National Health Morbidity Survey 2014: Malaysian Nutrition Survey (MANS): https://iku.moh.gov.my/images/IKU/Document/REPORT/NHMS2014-MANS-VOLUME-2-SurveyFindings.pdf
[2] https://www.euromonitor.com/amway-claims Source Euromonitor International Limited; Vitamins and Dietary Supplements, World GBN, Retail Value RSP, % breakdown, 2021.