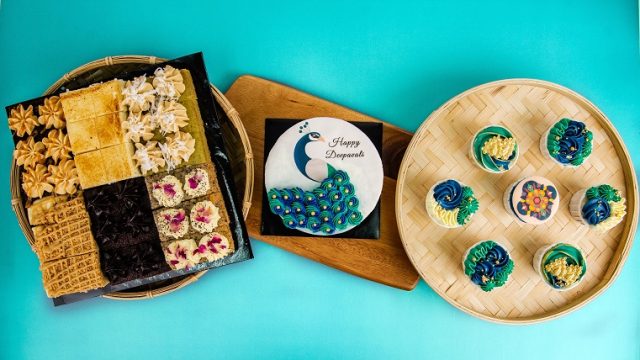 Monday, 3 October 2022 – Most Malaysians already know that Deepavali (also known as Diwali in certain regions) is a celebration of light. But, did you know that the word was derived from 'dipavali', a Sanskrit term meaning row of lights? Symbolising the victory of light over darkness, Deepavali is observed in a variety of ways depending on region or tradition. The Deepavali Special Collection is available for same day purchase and delivery from 3rd October to 24th October 2022.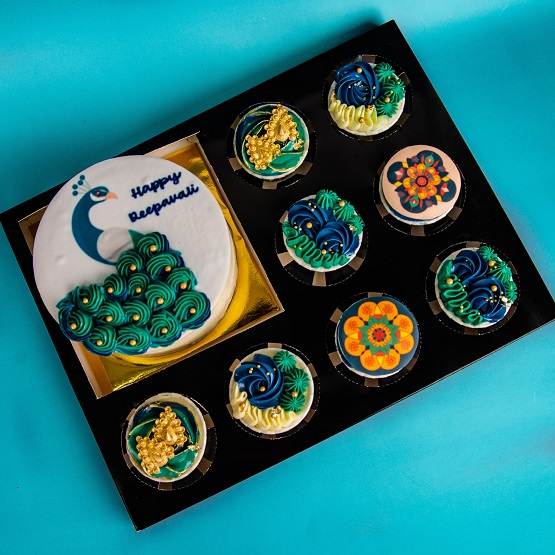 In Malaysia, Hindu devotees would normally kick off the festival by lighting up diyas (small oil lamps made from clay or mud) on the night of the new moon as an invitation for Lakshmi, the goddess of wealth. To ensure Lakshmi finds her way inside the house and blesses the residents with wealth and success, devotees would keep the doors and windows open.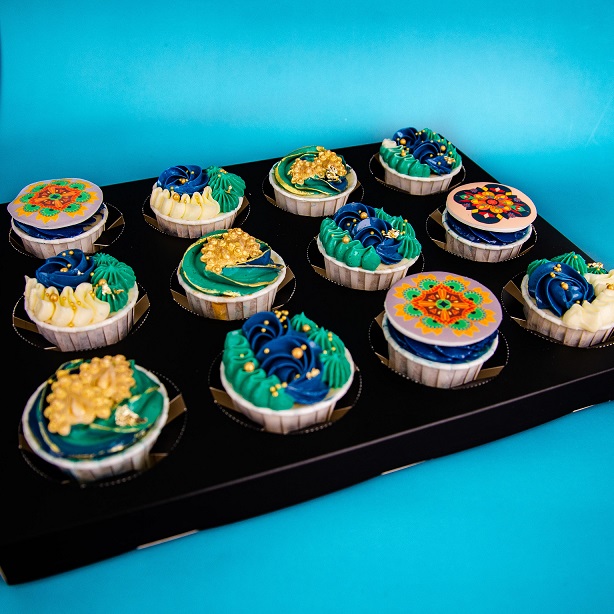 Diyas are lit and placed in rows, with house floors decorated or covered with rangoli, which consists of intricate designs made of coloured rice, sand, or flower petals. Popular rangoli designs include peacocks, geometric, and floral motives. The rangoli itself is a pure fine art. The more elaborate and colourful, the more impressive; a feast for the eyes.
Availability
Speaking of feast, Elevete Patisserie has crafted a gorgeous collection of Deepavali delectables inspired by the beauty and intricacies of Deepavali, called The Deepavali Special Collection.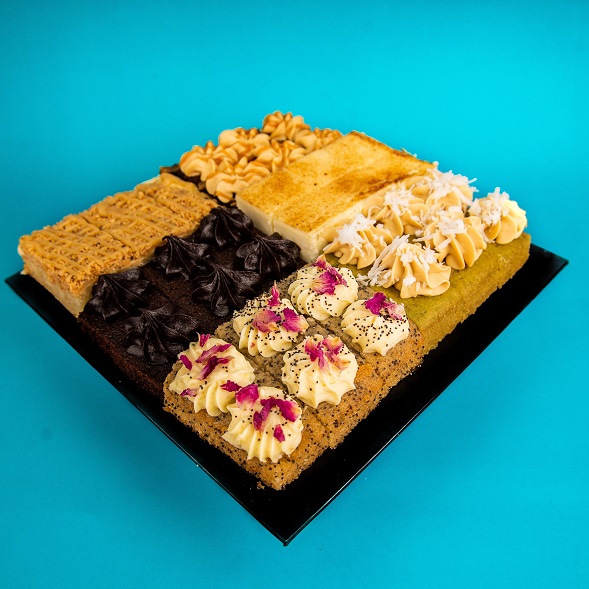 ● The collection is available for a limited time only and exclusively on
www.elevete.com.my.
● There are three sets to choose from this collection, and they are Diwali Cupcakes, Diwali
Delight Treats, and Diwali Party Bites.
● The Deepavali Special Collection is available for same day purchase and delivery
beginning from 3rd October to 24th October 2022
Whether you are celebrating Deepavali with your loved ones, organising a Deepavali-themed party at your office, gifting Deepavali goodies to your friends and family, or simply savouring them for your own enjoyment; these special Deepavali treats will definitely bring (de)light over your celebration!