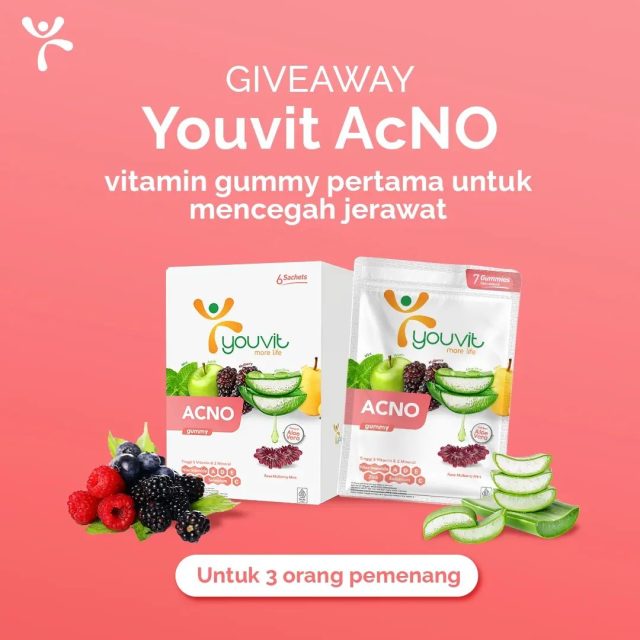 YOUVIT, Indonesia's number one gummy vitamin brand, has unveiled its latest innovation AcNO as a solution to acne problem. AcNO contains active ingredients such as niacinamide, aloe vera, mulberry extract, apple, pear and 5 vitamins including A, C and E and 2 minerals that can deal with mild to moderate acne issue. AcNO has a pleasant mulberry and mint taste.
YOUVIT has just obtained USD 6 million in its latest Series B funding round led by Unilever Ventures. YOUVIT plans to launch its full product range in Malaysia and ramping up across Southeast Asia.
AcNO has 6 sachets and each sachet has 7 gummies for consumption across 6 weeks.