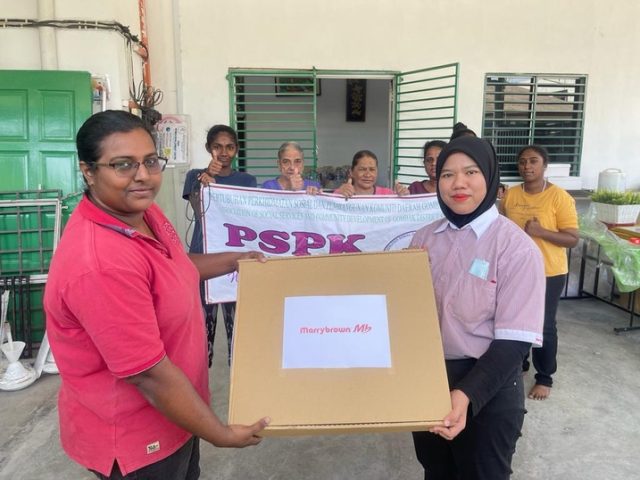 Marrybrown empowering organisations which champions #EmbraceEquity for women in conjunction with International Women's Day
KUALA LUMPUR, 9 MARCH 2023 – In line with this year's International Women's Day, Marrybrown Malaysia reaffirms its unwavering commitment to #EmbraceEquity for the underserved community by donating over RM5,000 worth of Marrybrown meals to residents of various organisations across Klang Valley and Johor, namely The Association of Services and Community Development of Gombak District (PSPK); Ti-Ratana Welfare; Women Aid Organisation; Women of Will; Persatuan Kebajikan Bayt Al-Rahmah; Exodus Shelter and I Care Community Center.
It is without a doubt that today, womens' equality has reached greater heights with majority of women now able to pursue higher education, enter the workforce, climb through the ranks and more. However, there are still women who lack the opportunity due to the difficult circumstances faced. With the belief that Women Boleh, largest homegrown Halal Quick Service Restaurant (QSR) chain, Marrybrown reached out to these organisations who help and support the less fortunate and vulnerable women in society to cheer them on and uplift the lives of these women.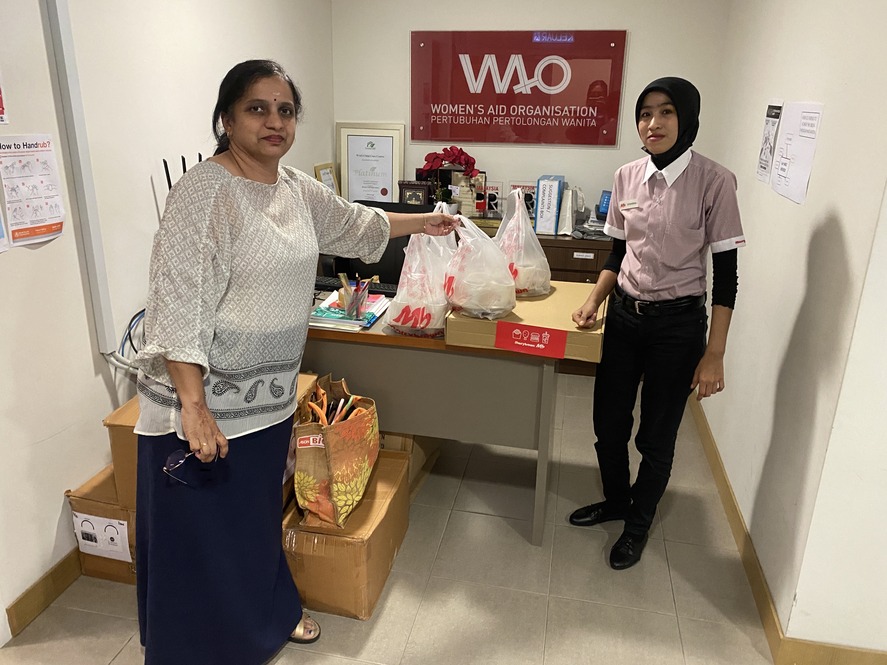 According to Datin Nancy Liew, Founder and Group Managing Director of Marrybrown, gender equity is just as important as gender equality for without equity, equality will be difficult to be attained. Recalling her own experience, Datin Nancy shared that with the helping hands she received, she was able to overcome obstacles to be able to achieve numerous milestones with Marrybrown. Since its establishment more than 40 years ago, it is in their core belief to practise both gender equality and equity through job opportunities and various support systems as they expanded their footprints globally. Additionally, through Marrybrown Charities Association, they were also able to give back to society in need.
"Recognising equity is a must in the world so that society can effectively have equal opportunities to learn, grow and make a difference in the world. We salute the organisations who shelter the underserved women and communities who do not have the same means as the rest in society while doing what they can to help them stand strong. We at Marrybrown hope to play our part by being an ally to continue the practice of embracing equity that will, in turn, enhance the landscape of the world we are driving," shared Datin Nancy.
Marrybrown currently serves millions of customers in more than 500 restaurants across 16 countries with the objective of delivering the highest standard of quality, service, cleanliness and value for the perfect dining experience.
For more information on Marrybrown, Marrybrown Charities Association, MB App, promotions and delivery services, please visit:
Website: https://marrybrown.com/
MB App: https://mbapp.marrybrown.com/
Facebook: Marrybrown Malaysia
Instagram: Marrybrownmy
YouTube: Marrybrown TV