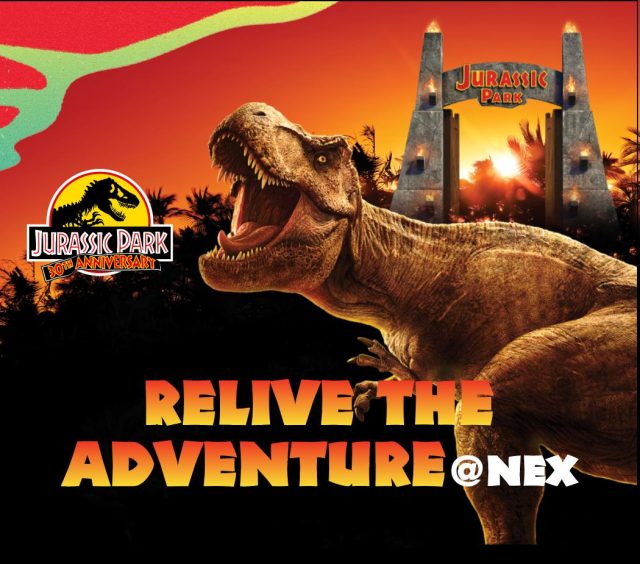 From 25 May to 25 June, embark on a prehistoric-sized adventure at the mall with a Jurassic Park-themed walk-through experience, meet and greet sessions with a velociraptor, and fun movie nights! 
SINGAPORE, 31 May 2023 – This June holidays, the dinosaurs from Jurassic Park are stomping into NEX for a roaring good time! NEX, in collaboration with Universal Products and Experiences and Pacific Licensing Studios, celebrates the 30th anniversary of the iconic adventure film from Universal Pictures and Amblin Entertainment with a series of thrilling activities and rewards that will be happening from 25 May to 25 June.
Shoppers can look forward to exciting Jurassic Park-themed experiences, including Velociraptor meet and greet sessions, movie screenings, and other attractive promotions and games. Encounter these prehistoric creatures up close for an epic experience like no other!
Here are some of the highlights to keep an eye out for.
An Immersive Walk Through the Gates of Jurassic Park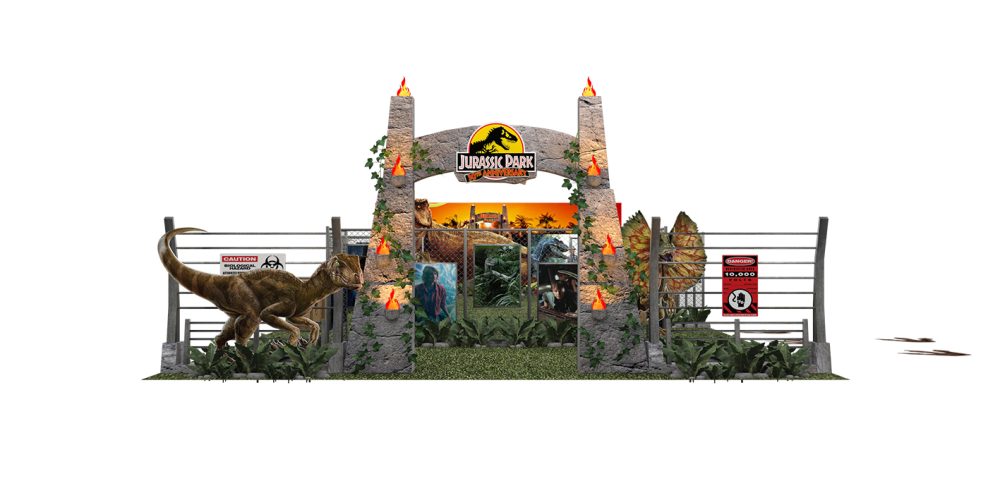 Step into a prehistoric world of dinosaurs at NEX Atrium, Level 1 where an extraordinary walk-through experience awaits you. From 8 to 18 June, 11am – 9pm daily, return to Isla Nublar and journey through the iconic Jurassic Park gates in NEX, where you can stand in awe before the pack of velociraptors and encounter the most fearsome of them all, the mighty Tyrannosaurus rex!
Spot exciting scenes from the Jurassic Park film as you stroll through the installations, and strike a pose to capture your trip through the dinosaur theme park.
The experience would not be complete without bringing home a prehistoric memento! Head over to the pop-up retail space where you can find a plethora of Jurassic Park-themed merchandise for you to choose from.
Exciting Activations at the Walk-Through Installation
Shoppers can look forward to a number of exciting activations happening at the Jurassic Park walk-through installation from 8 to 18 June, 12pm – 8pm. Kids will especially love the LEGO and Mattel Play Zone where a ton of fun awaits them.
At the LEGO Play Zone, kids will get to turn their imagination into reality with brick play and get to assemble the five LEGO play sets from the all-new LEGO Jurassic Park product line.
At the Mattel Play Zone, kids can participate in an engaging colouring session of their favourite dinosaur when they purchase a product from Mattel's Jurassic Park toy range. What's more, take part in the mini colouring competition where every participant gets to receive free Jurassic Park stickers and the top 3 best colour sheets can stand a chance to win exciting prizes worth over $300. Winners will be announced via the Mattel's social media platform.
Furthermore, Mattel's latest Jurassic World Toy Diorama will be displayed for the kids to play with and they will be guided to scan the Mattel QR code which unlocks dinosaur information and facts from the Jurassic World Facts App.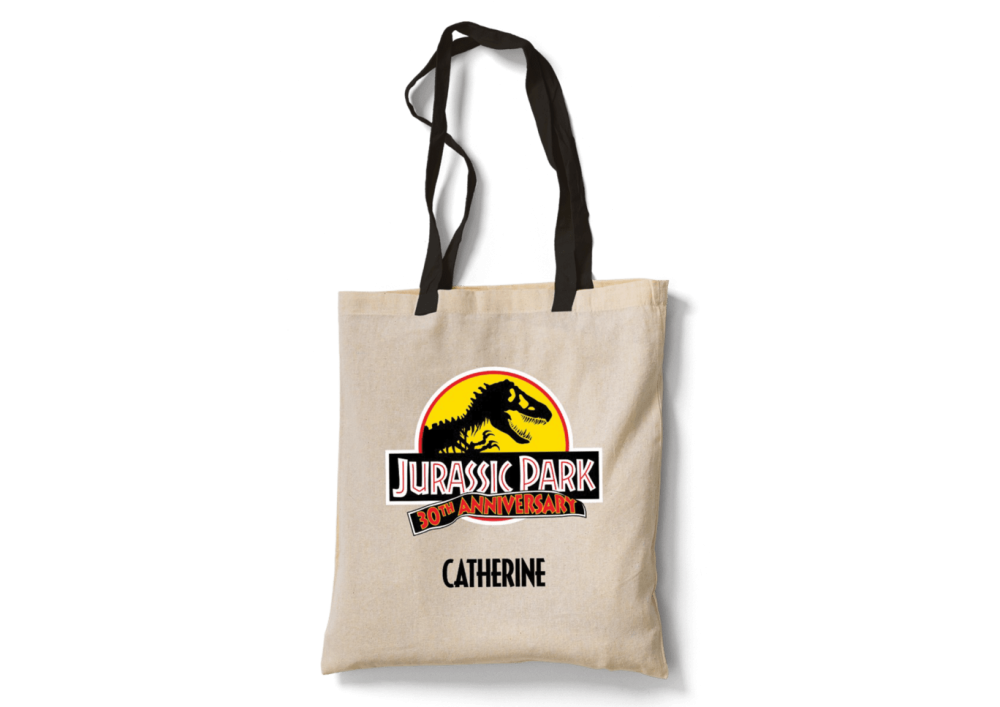 For NEXrewards members, you can redeem a Jurassic Park 30th Anniversary Tote-Bag and personalise it as your own. With a minimum spend of $150 or $250 at participating stores, members will be able to redeem a Personalise Your Tote-bag coupon from the Redemption Counter at NEX Atrium, Level 1, on the same day of spending. At the kiosk, you can personalise your tote bag by adding your name, up to 12 alphabets, choose from 4 exclusive designs.
Participate in the Spit Blocker Challenge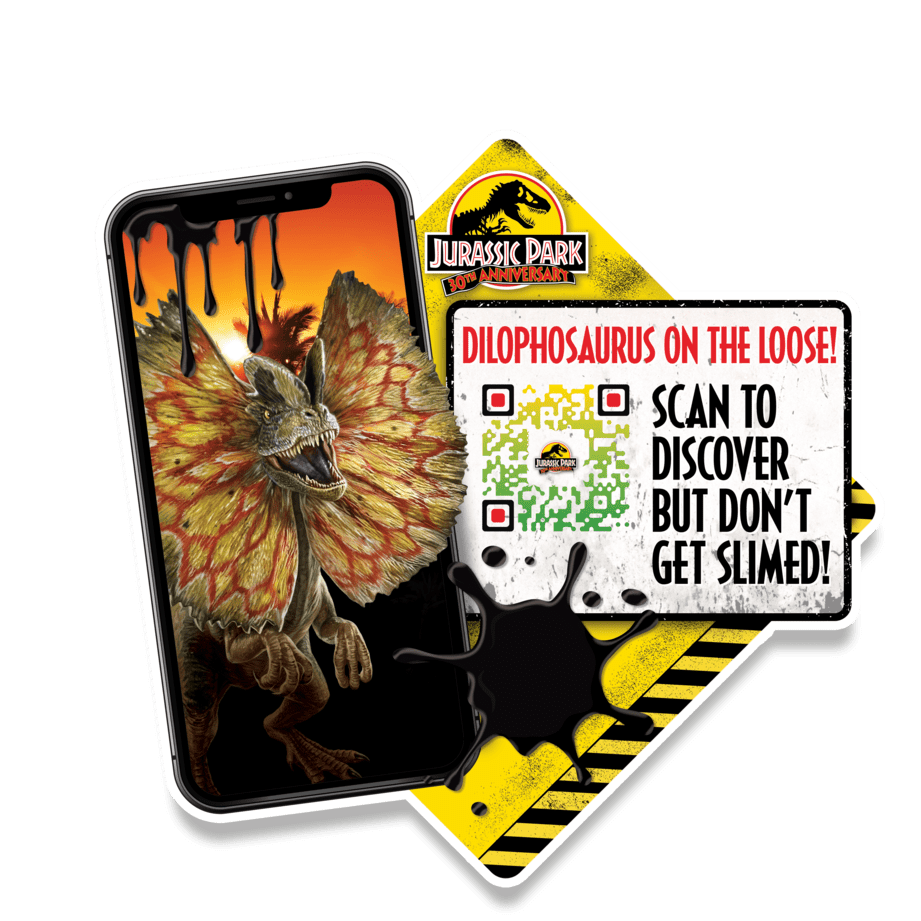 Join in on the Spit Blocker Challenge for some Jurassic adventure, while reliving the nostalgia and legacy of the films! Players simply need to scan the QR placed around the walk-through installation at NEX Atrium, Level 1 to play the game. The mission? Move your phone and tap on as many Dilophosaurus's frills to block the spitting attacks within the 60 seconds time frame. Players with AR-enabled devices can also snap a picture of the Dilophosaurus using the game's AR feature. It is all about a game of skills and speed — don't let the Dilophosaurus get to you!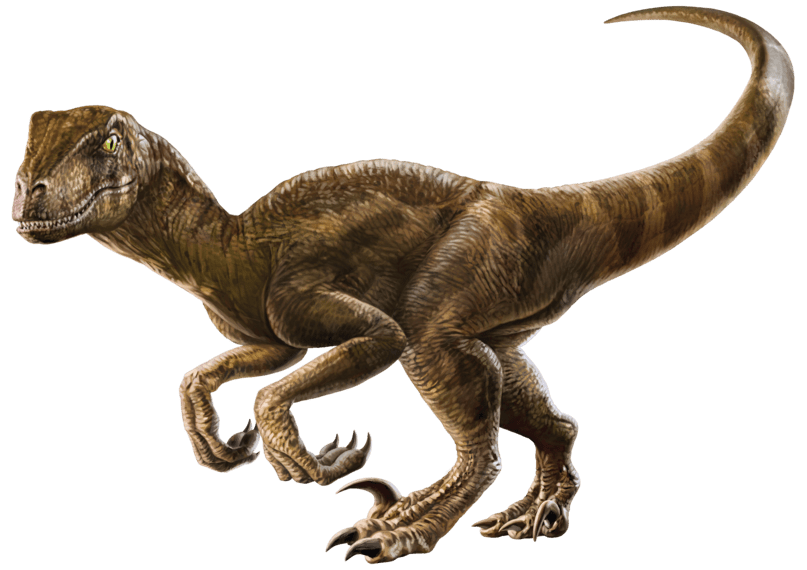 Come face to face with the highly intelligent velociraptor from 9 to 11 June and 16 to 18 June at NEX Atrium, Level 1, where you can meet it at various sessions at 1pm, 2pm, 4pm and 5pm daily. Stay safe from these ancient giants by keeping a distance away and do not attempt to touch or feed the velociraptors!
For NEXrewards members, spend a minimum of $50 in a single transaction on the same day of transaction to redeem a priority photo-pass for a family of 4 from the Redemption Counter at  NEX Atrium, Level 1 on the same day of spending. Grab your camera and don't miss out on this opportunity to get a family photo with the dinosaurs!
Catch the Dinosaurs During Movie Screenings
'Old but Gold' – This is truly one of the best phrases that one can use to describe the legendary Jurassic Park trilogy. From 9 to 11 June and 16 to 18 June at 7pm daily, enjoy free movie screenings at NEX Atrium, Level 1 and immerse yourself in the pulse-pounding action of Jurassic Park like never before!
| | |
| --- | --- |
| 9 and 11 June | Jurassic Park (1993) |
| 10 and 12 June | The Lost World: Jurassic Park (1997) |
| 11 and 18 June | Jurassic Park III (2001) |
Be sure to head down to NEX from 25 May to 25 June for a roaring good time with NEX and Jurassic Park!
Visit NEX's website and Facebook for more information about event and activities.