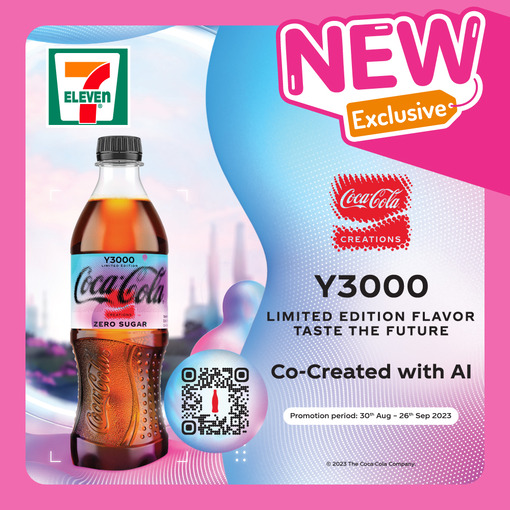 Coca-Cola Y3000 (co-created with AI) is said to have a futuristic flavour and is now available for purchase in Singapore and Malaysia. Coca-Cola Y3000 is the perfect way to enjoy the refreshing taste of Coca-Cola Zero Sugar with a touch of future tech.
The unique Creation unlocks a shared experience of Real Magic, offering fans a refreshing taste and a glimpse of what the future could look like through the new AI-powered experience of Coca-Cola. By scanning the Coca-Cola Y3000 Zero Sugar can, fans will be taken to the Creations Hub where they can use the customized Y3000 AI lens to imagine what the world could look like in the future.
Get yours now from Coca-Cola Malaysia official store on Shopee. At 7-Eleven Malaysia, the price for a can of Coca-Cola Y3000 is RM 3.70.