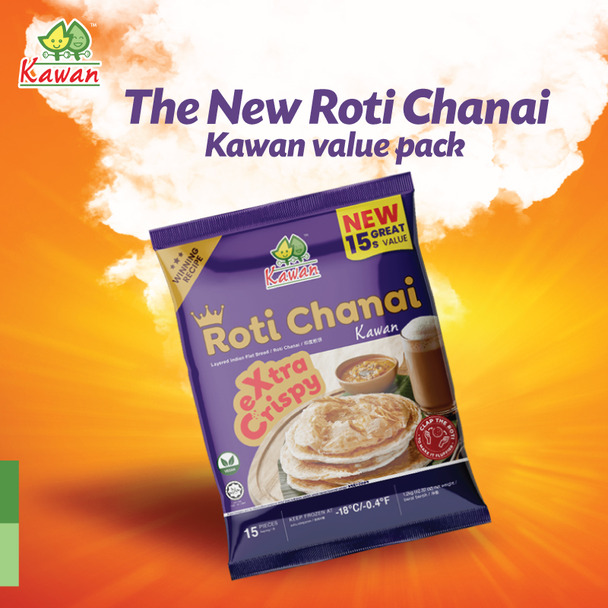 Kawan Food Berhad has unveiled Roti Channai eXtra Crispy with a new winning recipe. This Roti Channai is extra crispy and is available in a pack of 5 and 15. Now you can enjoy mamak-approved Roti Chanai in the comfort of your home, when prepared at home.
Kawan Food will be launching the new Roti Boom, a pre-cooked and toaster-friendly product, soon. Roti Boom is a traditional variety of roti flatbread originating from Malaysia.
Buy now from Kawan Food's official store on Shopee.