After launching Yo! Yogurt drink for children and Greek yogurt in July 2016, Indonesia's PT Heavenly Nutrition Indonesia has entered a new category – yogurt bar.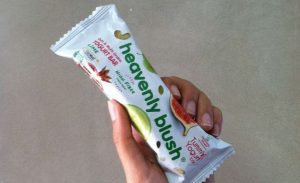 Heavenly Blush Tummy Yogurt Bar is made with oat and multigrain featuring OatWell high in oat beta-glucan. The yogurt bar is priced at IDR 7,000 (USD 0.50).
The company also launched another new product Heavenly Blush Tummy Yogurt Drink. The 180ml yogurt drink in bottle comes with higher fibre content compared with the existing 300ml in bottle.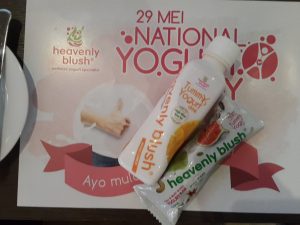 The price for the new 180ml yogurt drink is IDR 11,000, while the existing 300ml sells for IDR 20,000 to 25,000. The 300ml is currently only available in four cities – Jakarta, Bandung, Surabaya and Bali, said Ivonne Aryanti, Marketing Director Heavenly Blush. As a comparison, the 200ml yogurt drink in Tetra Pak sells for IDR 7,000.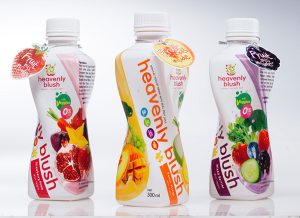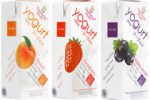 To reach out to more potential consumers the new Tummy Yogurt Drink will be sold not only in supermarkets but also in minimarkets, said Ivonne in an interview with the Marketeers magazine. The 180ml Tummy Yogurt Drink is aimed at relieving constipation.
National Yogurt Day – 29 May
The company also declared the 29th May of each year as the National Yogurt Day or Hari Yogurt Nasional to encourage consumers to eat more yogurt.  Having a national day for certain product is a good marketing tool to increase consumption. In Malaysia, we have seen good results from Nestle's Milo Breakfast Day and McDonald's National Breakfast Day. The National Yogurt Day will likely to become an important marketing platform for Heavenly Blush to encourage Indonesians to consume more yogurt.