The author paid a visit to the 7-Eleven outlet at Sunway Medical Centre in Bandar Sunway, Petaling Jaya, while undergoing a routine medical check up at the medical facility.
New Japanese rice ball
7-Eleven Malaysia Holdings Bhd has enriched its ready-to-eat section with onigiri or Japanese rice ball. Each onigiri weighs 120g and is manufactured by Mussubi Sdn Bhd, which is located at Taman OUG, Kuala Lumpur. The halal (Jakim-certified) onigiri is priced at RM 4 each.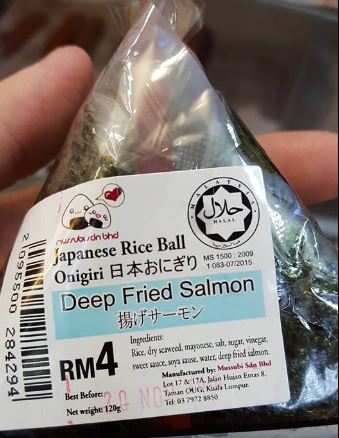 The onigiri range includes:
Egg mayo
Panpanji (sesame chicken)
Deep fried salmon
Teriyaki chicken (sweet sauce chicken)
Ebiko (capelin roe)
Potato mayonnaise
Tanuji (fried rice)
Cucumber
Steamed bun
The convenience store chain, the largest in Malaysia, has been making available hot steamed bun (pau) in its stores. There are four steamed buns – BBQ chicken, curry chicken, red bean and kaya. The selling price for each halal (Jakim-certified) bun is RM 2.00. PPS Food Industries Sdn Bhd is the steamed bun supplier to 7-Eleven.
On the halal-certified list are 10 types of steamed bun but only four were available in the store at Sunway Medical Centre. The other six buns include petai steamed bun, kurma (date) steamed bun, chicken rendang steamed bun and meat rendang (rendang daging) steamed bun.
Fresh to go sandwiches and ready meals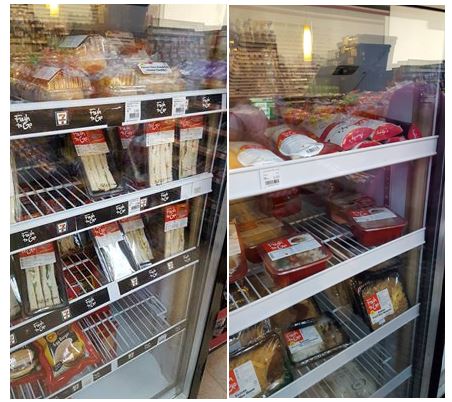 Crabstick Spread Salad Sandwich
Sandwich Chicken Cajun
Garden Salad with Kewpie Sauce
Sausage Bun with Black Pepper Sauce
Sandwich Potato Spread
Sandwich Chicken Mayo Salad
Sandwich Chicken Mayo Salad Wholemeal
SCH Pocket Pie Chicken
Panini Chix Sundried Cheese Cheddar
CP Egg Burger
Entrée Nasi Lemak Ayam Rendang
Entrée Fried Rice Malaysia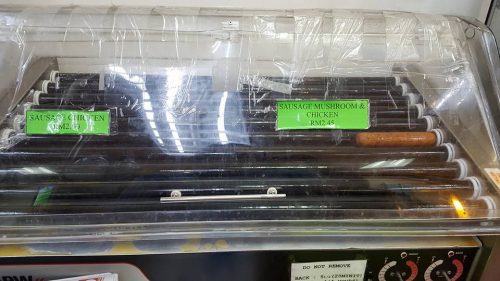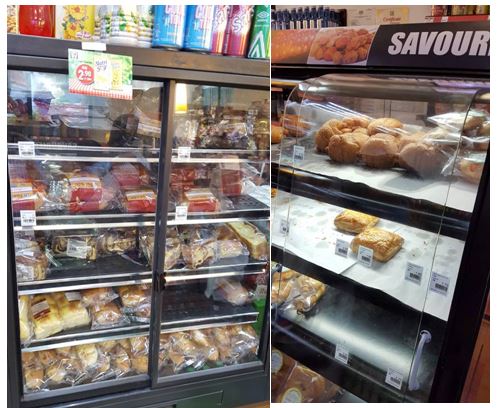 CP frozen ready meals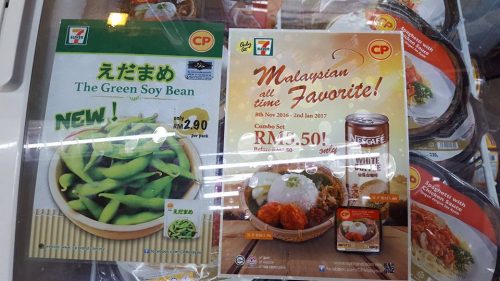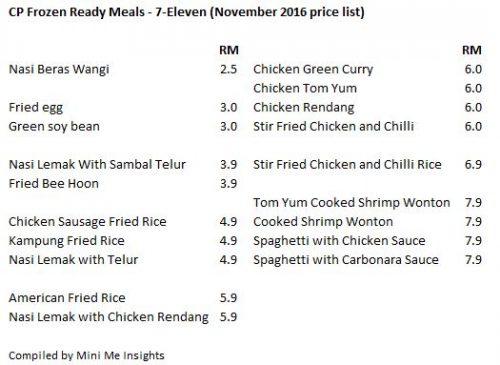 The opening of the first FamilyMart outlet in Malaysia in November 2016 will intensify competition in the ready-to-eat segment. The introduction of onigiri by 7-Eleven is seen as one of the steps taken by the leading convenience chain to improve its ready-to-eat offerings to compete in the new environment.