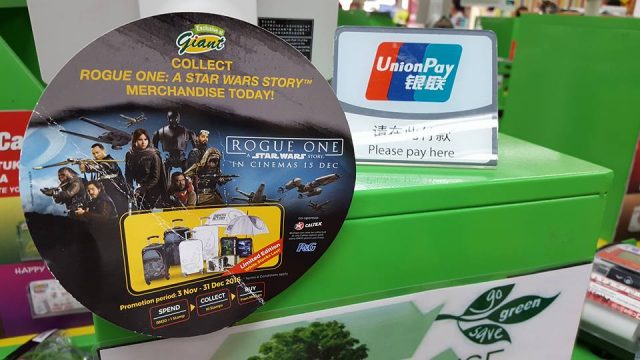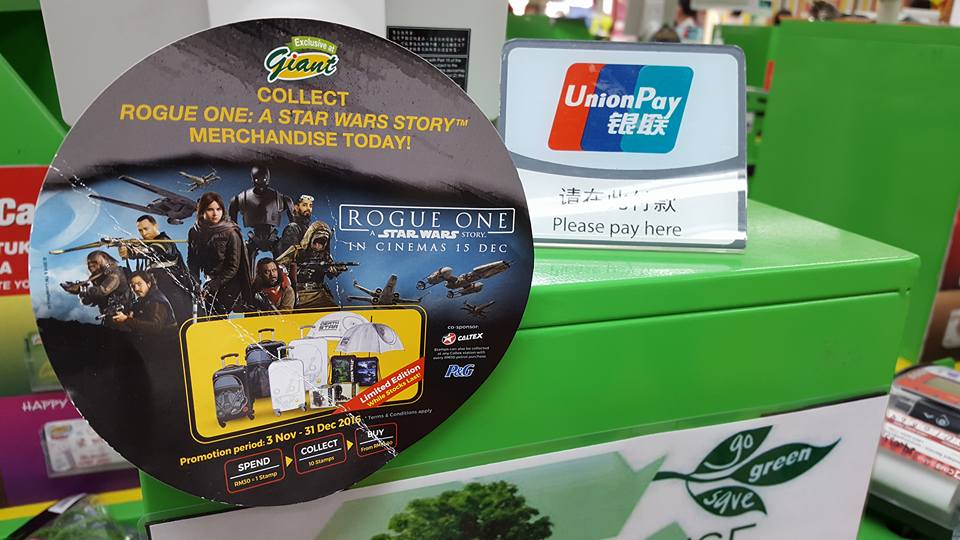 Not every merchants in Malaysia accept China UnionPay, thus missing out on the opportunities to tap the strong spending power of Chinese tourists. According to the China UnionPay website, "in Malaysia, UnionPay cards are accepted at shops and franchise stores most frequented by tourists and over 90% of ATMs." The keyword is shops most frequented by tourists meaning the high-end fashion and jewellery outlets.
What about ordinary stores? The author once saw a group of mainland tourists at a Giant supermarket, which is located across the road from PJ Hilton, wanting to make some purchases. They were down to their last pennies and had to exchange for some ringgit with the author as the supermarket did not accept China UnionPay at that time.
Giant accepts China UnionPay
Now, everything has changed. the GCH Retail (Malaysia)-operated Giant Supermarket is now accepting China UnionPay cards.
Tourist arrival from China up 26.3%
In the first eight months of 2016, 1.41 million China tourist visited Malaysia, up 26.3% year-on-year. The government has extended the visa exemption to tourists from China until 31 December 2017. The goal is to have 4 million tourists from China by 2020.
Getting more merchants to accept China UnionPay will ensure Malaysian retailers especially supermarket chains are able to make it easier for tourists buy their favorite Malaysian instant coffee without having to worry about not having enough ringgit.