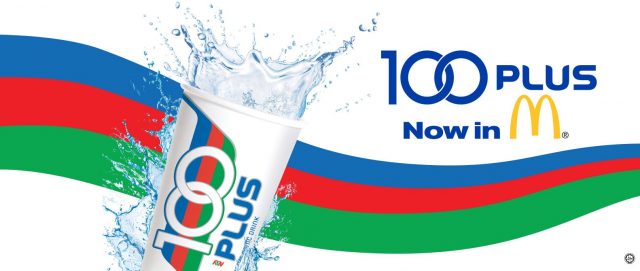 The race to supply McDonald's Malaysia with isotonic drink has ended with F&N clinching the deal. We first reported in June 2016 of a trial by McDonald's to put 100Plus (F&N) and Aquarius (The Coca-Cola Co) to a test for its new drink menu.
In November 2016, The Edge Financial Daily confirmed F&N was in talks with the US fast food giant to supply 100Plus to the fast food chain operator. But nothing was finalised. Back then, F&N chief executive officer Lim Yew Hoe said the key reason was McDonald's wanted to expand its beverage option to provide consumers with a healthier choice.
100Plus clinched the deal
It is now official. F&N has won the deal to supply 100Plus to all McDonald's outlets in Malaysia on a permanent basis. The announcement was first made on McDonald's website on 26 May 2017. This was followed by similar announcements on the official Facebook site of 100Plus on 7 June 2017 and on the McDonald's Facebook account on 9 June 2017.
What Mini Me thinks
F&N's partnership with McDonald's is largely positive for the beverage company. It offers a good choice to consumers looking for beverage option with less sugar, now with 100Plus reducing its sugar content to 6g per 100ml to comply with the Healthier Choice Logo (HCL).