Etika has announced the arrival of the new Calpis Fiber in Malaysia with a billboard along the North South Highway in Seri Kembangan near The Mines. It features singer Yuna and actor-comedian Zizan with the tagline "Lebih Hebat Dengan Serat" or "Even Better with Fiber."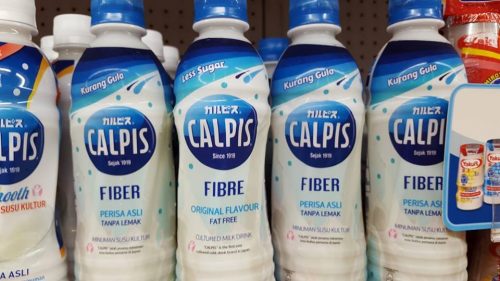 Calpis Fiber is the new addition to the existing Calpis cultured milk drink first launched in Malaysia at the end of 2015. In Malaysia, Calpis is marketed as Japan's first cultured milk drink and is good for the digestive system.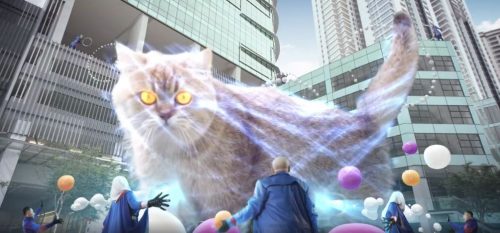 To make it easier for consumers to associate Calpis with its bad bacteria busting feature, Etika introduced a television commercial in April 2017 featuring four superheroes – Yuna, Harith, Zizan and Nordiana fighting a giant cat. The cat represents the bad bacteria in the stomach.
Buzz over fiber
Beverage companies are turning to soluble dietary fiber to strengthen the product benefit in digestive health. In March 2017, Nestle introduced Nestle Bliss Plus, which combines the benefits of live cultures (probiotics) and inulin (prebiotics) for digestive goodness.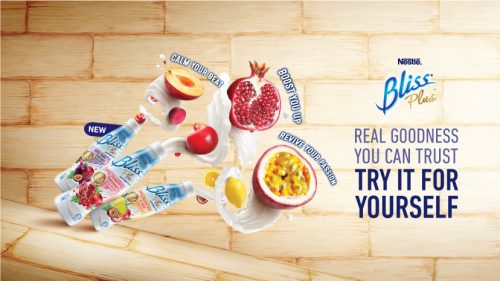 The launch of Nestle Bliss Plus comes on the heels of the introduction of Nestle Bliss Go with inulin for children in September 2016.
Polydextrose
Calpis Fiber contains polydextrose, which has prebiotic effects that help promote the growth of beneficial intestinal bacteria. The fiber content is 1.8g per 100ml. The serving size of Calpis Fiber is 350ml.

Stevia extract
Apart from polydextrose, Calpis Fiber is sweetened with stevia extract and sugar to deliver a lower total sugar of 8.4g per 100ml serving. The total sugar is lower than Calpis Smooth Cultured Milk Drink, which has 11.2g per 100ml serving.
Two flavours
Calpis Fiber is available in original and orange flavours.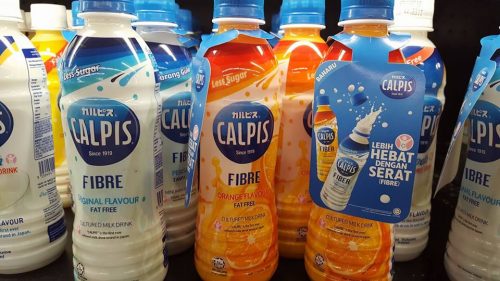 What Mini Me thinks
The latest Calpis Fiber shows Calpis is playing a catch up with Nestle Bliss when it comes to tapping the benefits of fiber. The word "fiber" on the packaging also makes it easier for brands to communicate the digestive health benefit to consumers.