The hugely popular Le Pan banana cake from Thailand now has a twin brother – chocolate banana cake. Same as the banana cake, the chocolate banana cake is priced at THB 12 and is available at 7-Eleven.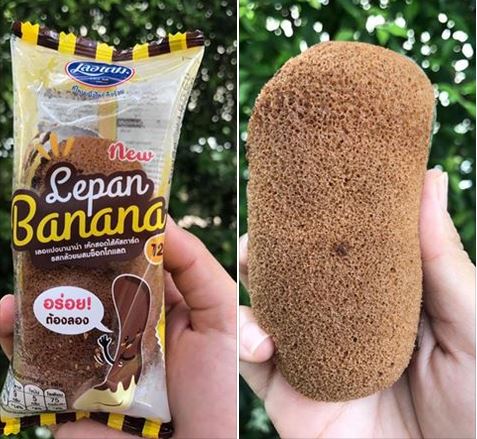 Le Pan is made by CPRAM, a subsidiary of Charoen Pokphand Group (CP Group). CPRAM produces and distributes ready-to-eat foods and fresh bakeries.
Yours truly bought a lot of the Le Pan or Lepan banana cakes as souvenir while travelling in Thailand. The cakes tick all the boxes in taste, affordability and trending. Also available is the mango-flavoured custard cake but is not as popular as banana.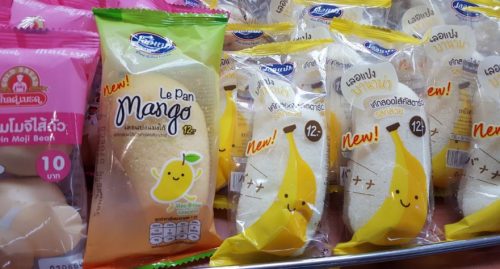 *1st image from Le Pan, 2nd image is the photo taken by the author