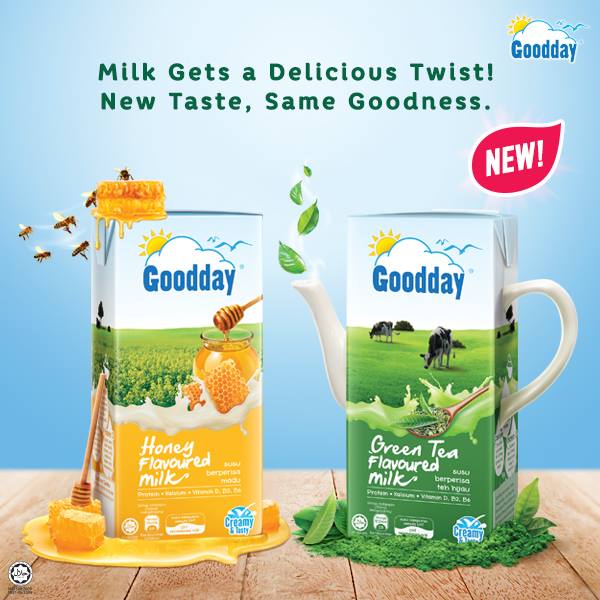 Goodday, the market leader in pasteurised liquid fresh milk in Peninsular Malaysia, has added two flavoured UHT milk – Green Tea and Honey to improve its position in the UHT category currently dominated by FrieslandCampina's Dutch Lady. The launch of the two new flavoured milk by Etika Sdn Bhd in July 2017 also brought new flavour innovation to the UHT category, where chocolate and strawberry remain the mainstream flavours.
The new Goodday UHT milk comes in a 250ml Tetra Pak's Tetra Brik Aseptic packaging. The total sugar content for the honey flavoured milk is 8.8g per 100ml and 7.1g per 100ml for the green tea flavoured milk. Both has 2.8g of protein per 100ml.
Both products have received the Ministry of Health's Healthier Choice Logo (HCL).
What Mini Me thinks
The two new flavoured milk is seen as a move by Etika to improve milk consumption by adults by introducing more matured flavours like green tea into the UHT milk category.