We are now back with the second edition of what's new in the Philippines beverage scene. Click here for the first edition.
Zest-O Corporation Sunburst Select juice
Zest-O has released a range of new beverages including juice and yoghurt drink. The notable ones are Sunburst Select juice drink comprising Fuji Apple, Ponkan, Yuzu Lemon and Blood Orange. They come in 1L and 250ml packs. The new blood orange is a unique flavour for the juice drink segment.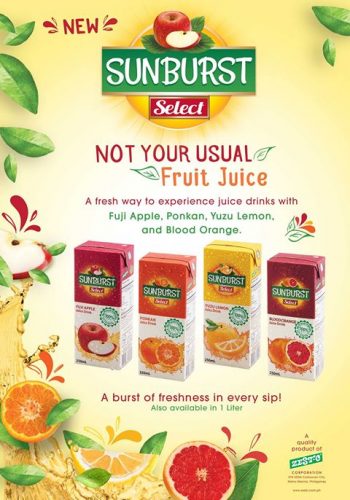 Zest-O Jucu-Jucu chewable juice
Jucu-Jucu is a new juice + nata de coco cubes for a new fruity, chewy juice experience.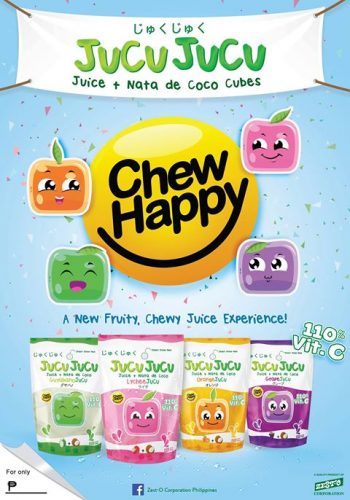 Zest-O Green n Go soya milk drink
Apart from juice drink and chewable juice, Zest-O also introduced soya milk drinks under the Green n Go range. The range contains two variants Soya Milk and Soya Milk + Coffee Drink. It taps into the growing popularity of packaged soya milk drink as seen in the surge in sales of Vitamilk and the recent entry of Vitasoy.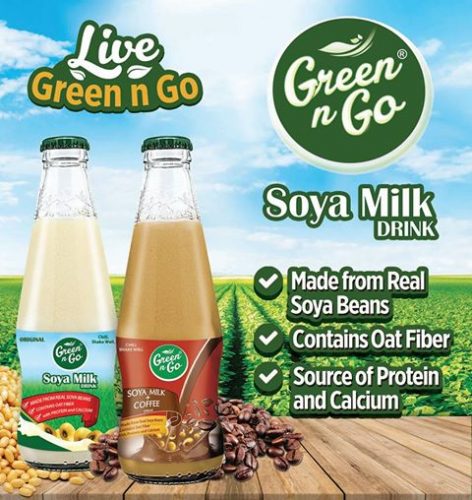 Zest-O Milk-O fresh milk
Technically not a beverage, Zest-O Milk-O 100% pure fresh milk is made in Australia's Goulburn Valley. The Milk-O range comes in the form of fresh milk, non-fat and low fat.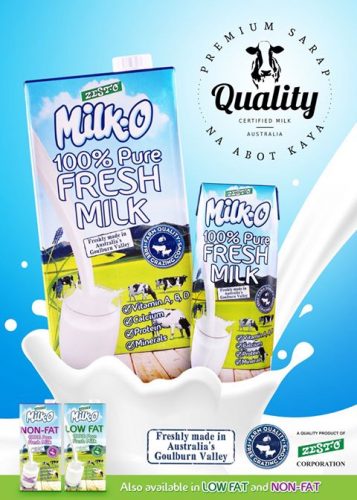 Zest-O Haus Blend RTD coffee
The other new product from Zest-O is the Haus Blend RTD coffee made from premium beans. The drink comes in a glass bottle to convey the premiumness and has three variants – Cafe Mocha, Cafe Latte and Classic Blend.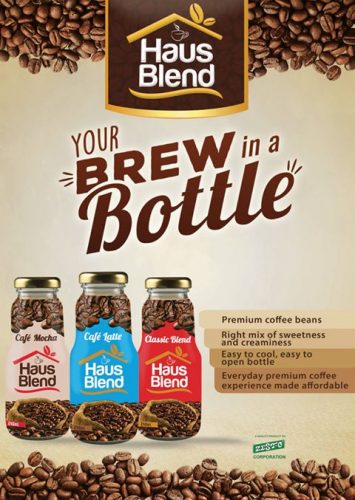 Zest-O Yo! yoghurt drink for kids
Finally, Zest-O has the new Yo! yoghurt drink made from milk, juice concentrate and good bacteria (Lactobacillus Bulgaricus and Streptococcus Thermophilus). It is naturally-fermented, with calcium, vitamin A, B and D and no preservatives.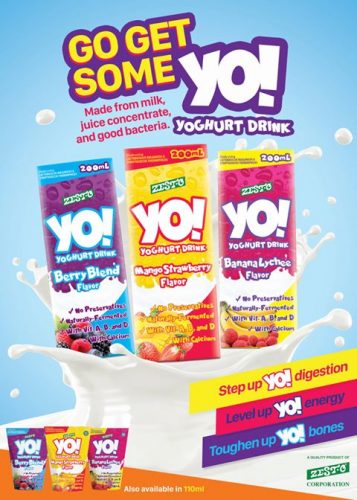 In addition to 200ml Tetra Brik Aseptic Slim, Yo! is also available in 100ml Tetra Wedge Aseptic, ideal for children. The use of Yo! coincides with Indonesia's Heavenly Blush Yo! yogurt drink also aimed at children. The Indonesian Yo! yogurt drink was introduced in 2015.
Zest-O's Yo! comes with Banana Lychee, Berry Blend and Mango Strawberry flavours.
Zest-O Instant Iced Tea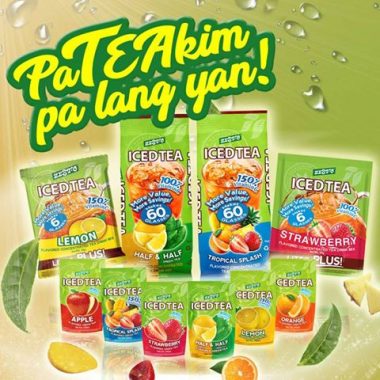 The Zest-O iced tea has a new packaging for its range of instant powdered ice tea and the Zest-O Iced Tea RTD in doypack. Zest-O Chairman Alfredo Yao is the man credited of bringing the doypack technology to the Philippines.
Sappee For One Day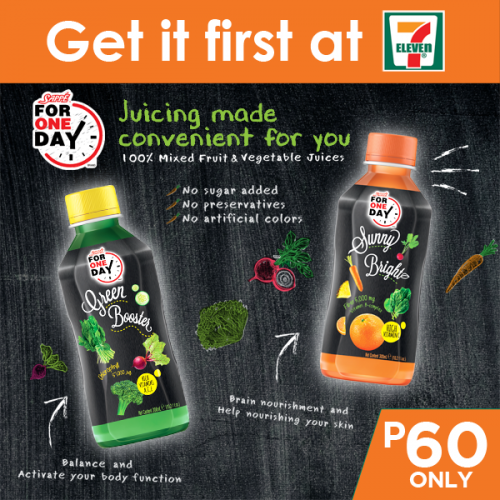 Thailand's Sappe For One Day Juice – Sunny Brighter and Green Booster does not have artificial colours, preservatives and sugar added. For One Day was first launched in Thailand in 2016.
SIP purified water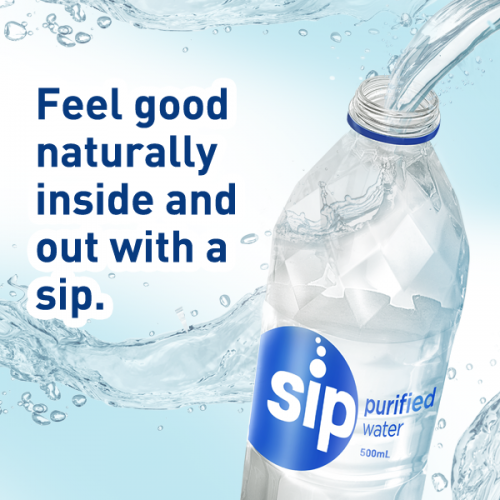 SIP purified water (500ml) is pure water filtered through the volcanic rocks of Mount Makiling. SIP is now available at SM Supermarket (Luzon), Savemore Supermarket (Luzon) and 7-11 (Luzon). There are three sizes – 1L, 500ml and 350ml.
Kratos RTD coffee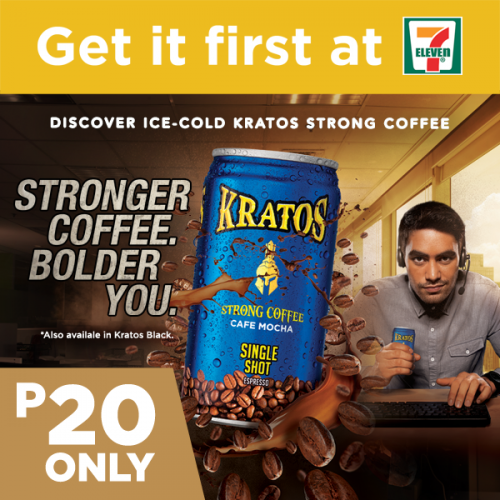 Monde Nissin has made available Kratos Strong Coffee in 7-Eleven. Also available in Kratos Black. Kratos Strong Coffee Mocha is an espresso shot of robusta coffee infused with cocoa powder, while Kratos Strong Coffee Black is double shot espresso. Kratos Strong Coffee was launched in 2016.
This RTD coffee from Monde Malee Beverage Corporation (MMBC), the joint venture between local Monde Nissin and Thailand's Malee, is aimed at BPO workers looking for an alternative to energy drinks.
Other new products – Vitasoy, Wilkins Delight & Gatorade G-Active
The click on the following links for the detailed reviews of Wilkins Delight, Vitasoy, Gatorade sugar-free and Quaker Good Start.