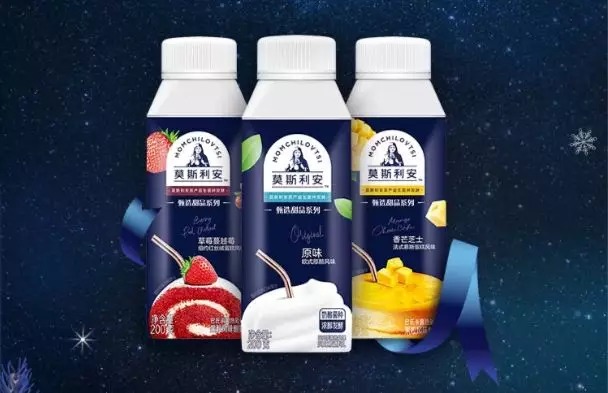 Momchilovtsi, a Chinese brand of ambient drinkable yogurt produced by Bright Dairy & Food, has unveiled dessert flavoured yogurt drinks targeting Chinese females aged 20-35. The new range is a collaboration with two-Michelin-starred Chef Riccardo La Perna and is available in three flavours Original, French Mango Cheese Cake and New York Cherry Red Velvet. The Original flavour is inspired from European-style thick cheese flavour.
This "drinkable dessert" range is packed in a carton packaging with a resealable closure.
The new Michelin range targets relaxation occasions including afternoon tea time, a brief break during overtime and at anytime of the day.
We have seen quite a number of dessert-inspired flavour innovation in dairy drinks in Southeast Asia but having a collaboration with a Michelin chef brings indulgence and quality to the next level.