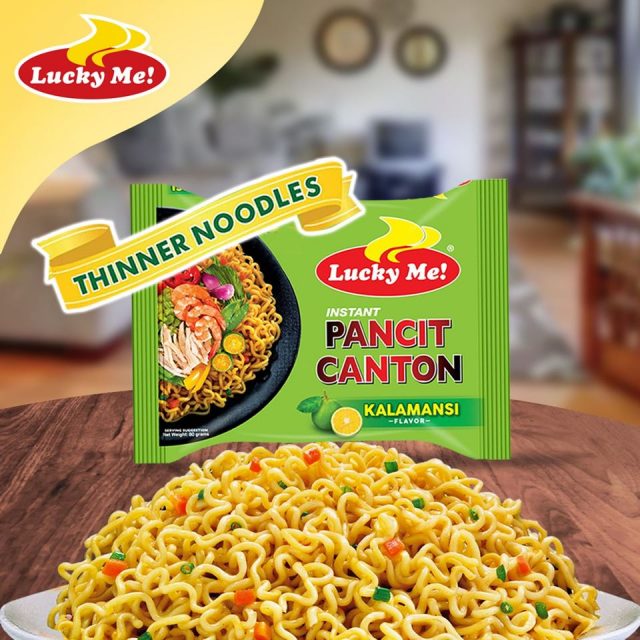 Lucky Me! consumers are now rejoicing as Monde Nissin has re-introduced thinner noodles for its popular Lucky Me! Pancit Canton Kalamansi. Back in 2016, the company gave the Lucky Me! Pancit Canton a "makeover" making its noodles thicker and seasoning saucier with an aim to give consumers a better experience, reported Yummy.ph citing a Philippine Star article in 2016.
Consumers are eager to get hold of thin noodles for other flavours as well.

Brands are compelled to improve their existing products driven by the need to reformulate for health but not all improvements even though minor are being well received by consumers. We have seen how Milo in New Zealand decided to revert back to the original taste following years of consumer lobbying.
Sometimes, vocal fans have succeeded in persuading brands to bring back long-discontinued item. The re-introduction of previously discontinued brands help bring consumers on a nostalgic trip down memory lane.
In Indonesia, Indomie introduced a vintage pack in 2017 featuring instant noodles based on the same recipes and packaging like in the past. This campaign generated a lot of buzz among the younger generation who were curious to know how the Indomie from the 70s or even 80s taste like. This campaign helped to deepen consumer trust and make them feel emotionally connected with the Indomie brand.
During the current COVID-19 pandemic, brands can offer comfort to consumers by re-introducing something from the good old past to help consumers go through the difficult times.