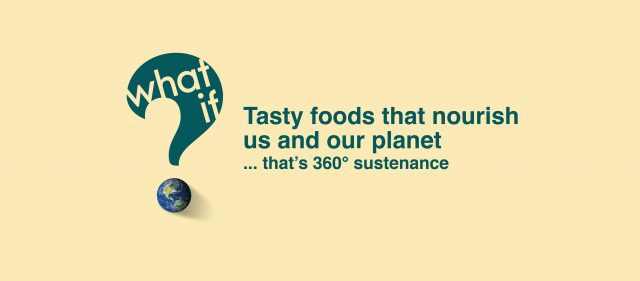 WhatIF Foods by the Singapore startup NamZ has started selling a range of sustainable food products including shakes, soups and noodles in Singapore and Malaysia targeting consumers looking for a nutritious yet sustainable option. The WhatIF range is made using climate-resilient crops such as ube, moringa, lupin and Bambara groundnut. We are seeing food producers increasingly shifting their narrative to sustainability in addition to promoting healthy foods.
These "future fit" crops help WhatIF Foods to create tasty foods that nourish consumers and planet earth. The company calls it 360˚ sustenance. Bambara groundnut is an important legume that is resistant to high temperature and is suitable for marginal soils. Bambara grondnut is one of the major grain legumes and a source of dietary protein in semi-arid Africa.
The WhatIF Foods range comprises Bambara Groundnut Noodles, Moringa Noodles, Sweet Corn Soup, Tomato Soup, Ube Shake and Apple Cinnamon Shake, all of which uses Bambara groundnut except for the Moringa Noodles.
Instead of deep-fried, Bambara Groundnut Noodles are air-fried and contain 110% more protein when compared to the typical instant noodles in the market. The also feature 130% more dietary fibre and 55% less fat than ordinary instant noodles. The Bambara Groundnut Noodles come with sweet hot seasoning and a dash of caramel sweetness from the traditional kecap manis (Indonesian sweet soy sauce).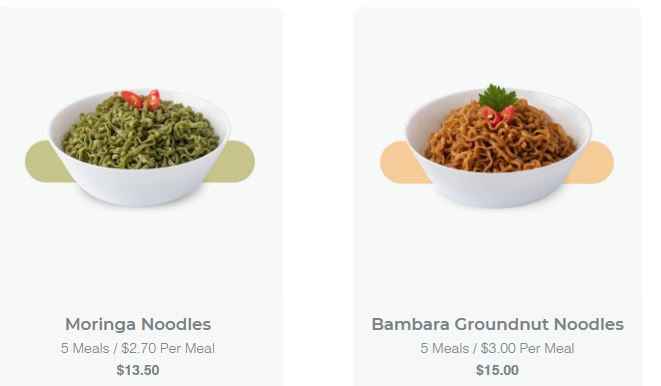 Moringa Noodles come with a hint of sesame and vegetal aroma which may remind consumers of green tea. They go perfectly with the sesame & garlic seasoning.
WhatIF products are designed to have the color of the rainbow – from red hot tomato soup, to green moringa noodles, and to purple ube shake – to deliver a variety of antioxidants.
WhatIF soups and shakes are fortified with an additional boost of anthocyanins, lutein, lycopene, and coenzyme Q10 to optimize the fight against DNA damage.
WhatIF products can be bought separately or in bundles. The sample pack or Taster Box contains all the products and are good for 10 meals.
Consumers are encouraged to be creative with their products. For example, the WhatIF Apple Cinnamon Shake Powder can be mixed with other ingredients to make Apple Cinnamon Sultana Muffins.
All WhatIF products are made in a facility that is Halal Certified by JAKIM and free of meat and alcohol.