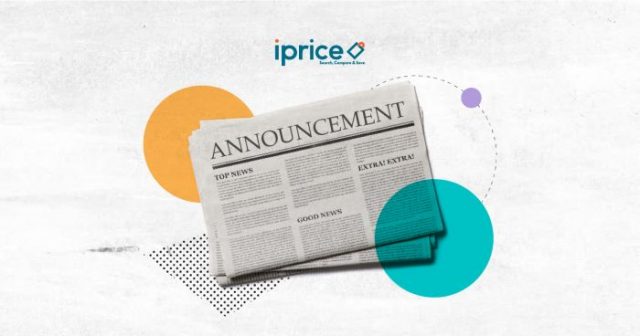 MALAYSIA, 4 August 2020 – Star Media Group is collaborating with Southeast Asia's leading e-commerce aggregator, iPrice Group, to offer Malaysians a more convenient and accessible way of online shopping. With the growing demand for digital services and online shopping, this partnership aims to enable all 20 million of TheStar.com.my readers to make smarter decisions by carefully curating the best deals for them.
This partnership aims to meet the accelerated demands of Malaysia's online consumer market. According to a Google, Temasek, and Bain & Company report in 2019, Malaysia's Internet economy continues to grow steadily; its e-Commerce will rise at a 27% compound annual growth rate (CAGR) with RM46.9 billion Gross Merchandise Value (GMV) by the year 2025.
According to another recent study, Malaysians are now flocking online more than ever to purchase products due to COVID-19. That said, e-Commerce now has an accelerated adoption which will consequently lead to the industry's hypercharged growth. Therefore, it can be safely said that e-Commerce and online media may even rise above the projected CAGR and GMV.
With a plethora of e-Commerce sites, merchants, and products to choose from, it can be overwhelming for the average consumer to find the best bargain. Star Media Group and iPrice Group's vision is to answer the call for an excellent online shopping companion.
"We are impressed with iPrice's extensive network of merchant partners and their ability to offer exciting promos and coupons to consumers. The Star is always looking for opportunities to bring more value to our loyal readers. Our collaboration with iPrice will provide a convenient way for our readers to find great deals easily," said Star Media Group Senior General Manager Analytics Freddy Loo.
Star Media Group and iPrice Group will continuously develop a roadmap to provide more exclusive offers from more than one hundred e-Commerce merchants in the country. Millions of readers will be able to enjoy more personalised features tailored for them.
"Most of these existing readers access The Star's news portal for its high-quality journalism and content. This partnership will further provide them with more benefits by allowing us to be their best online shopping companion as they search for the best deals in e-Commerce," said iPrice Group CTO & Co-founder Heinrich Wendel. "We aim to bring them transparency, trust, and convenience."
Coupons offered through this platform cover categories ranging from food & grocery, e-hailing, electronics, home & living, beauty & health, fashion, and more. Exclusive offers from Althea, iHerb, and Book Depository, will be made available on top of offers from Lazada, Shopee, Zalora, Grab, Agoda, Booking.com, Sephora, Expedia.
The offers will be accessible from TheStar.com.my today. Visitors can access the page, copy the desired code and head straight to the store to redeem the best deals.
iPrice's price-comparison platform has about 1.5 billion products available from more than 1,500 merchant partners across the region, particularly in Malaysia, Singapore, Indonesia, Vietnam, Thailand, the Philippines, and Hong Kong. With their substantial list of merchant partners and careful curation of deals, The Star's readers can expect to find the best online shopping companion.