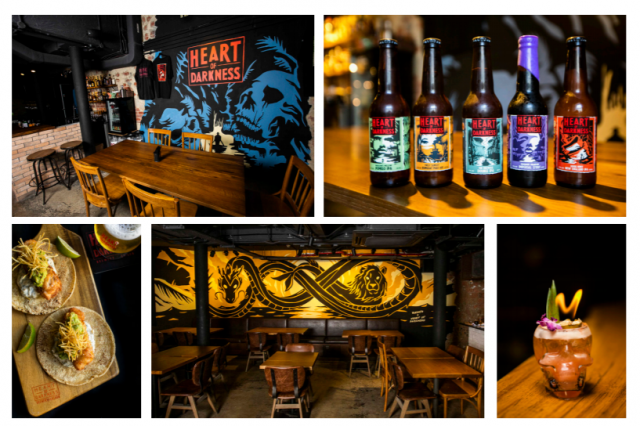 Singapore – September 9th, 2020: Award-winning craft beer brewery Heart of Darkness from Saigon, Vietnam has relocated their taproom to a new space at 1 Keong Saik Road.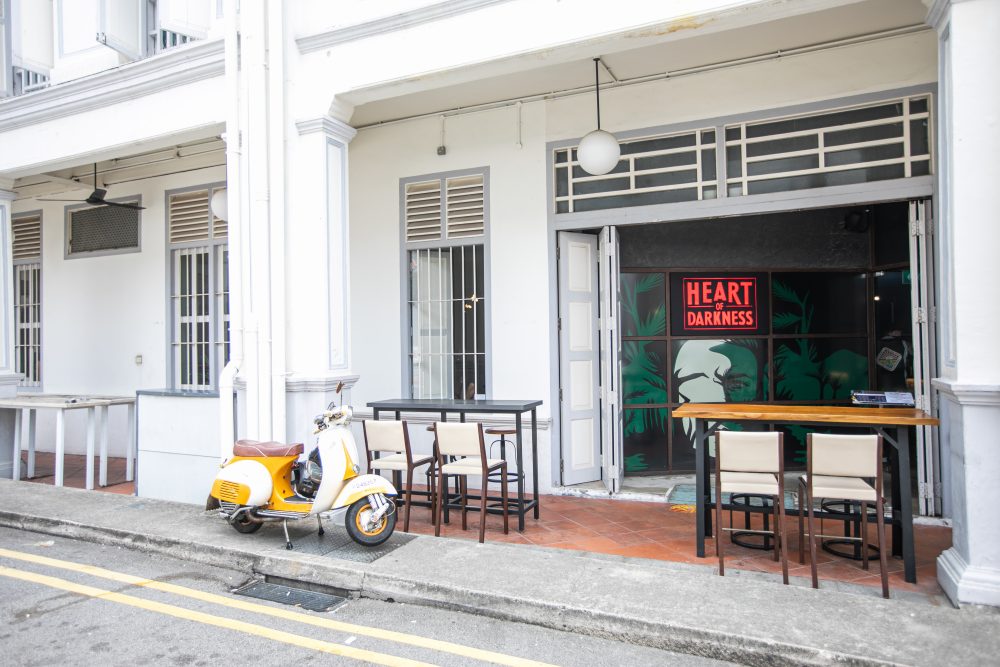 Heart of Darkness V2.0 brings the same good vibes and hospitality guests have come to expect, in a bigger and better space. Guests can now enjoy 25+ craft beers on tap along with a wide variety of wines, creative beer cocktails and a full kitchen cooking up delicious western fusion dishes.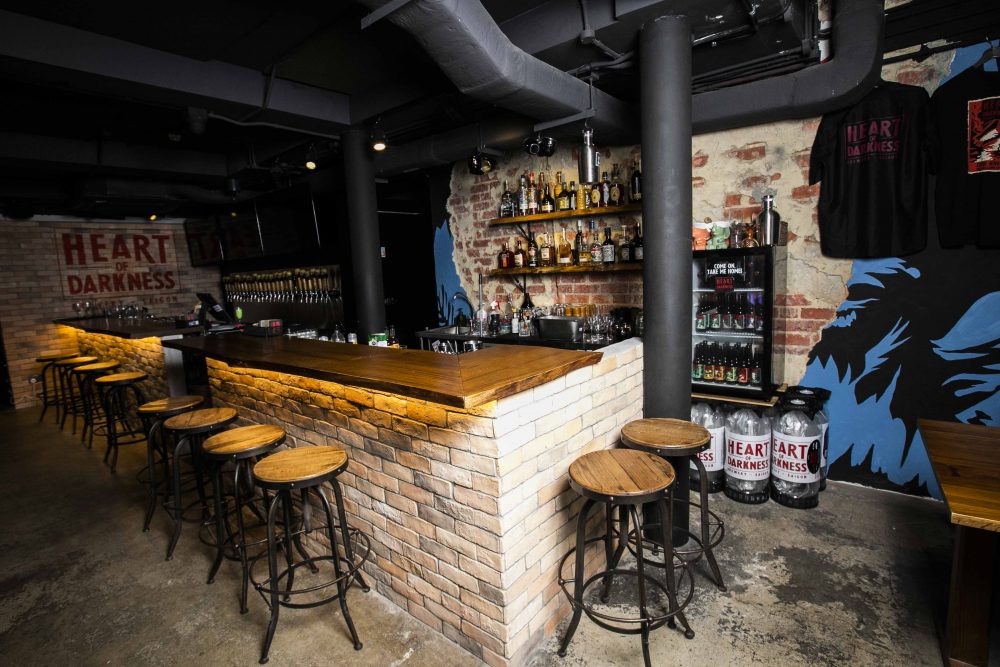 In the heart of the taproom, a large mural by local visual artist Tobyato (also known as Toby Tan) brings to life the collaborative nature between Vietnam and Singapore reflected in the space. With a dragon and a Merlion representing Vietnam and Singapore respectively, the creatures are intertwined over a setting sun, emphasizing the collaboration between the two countries. As one of Vietnam's national colours, yellow was chosen as the primary colour for the mural, to pay homage to the iconic Vietnam brewery in the Singapore bar space.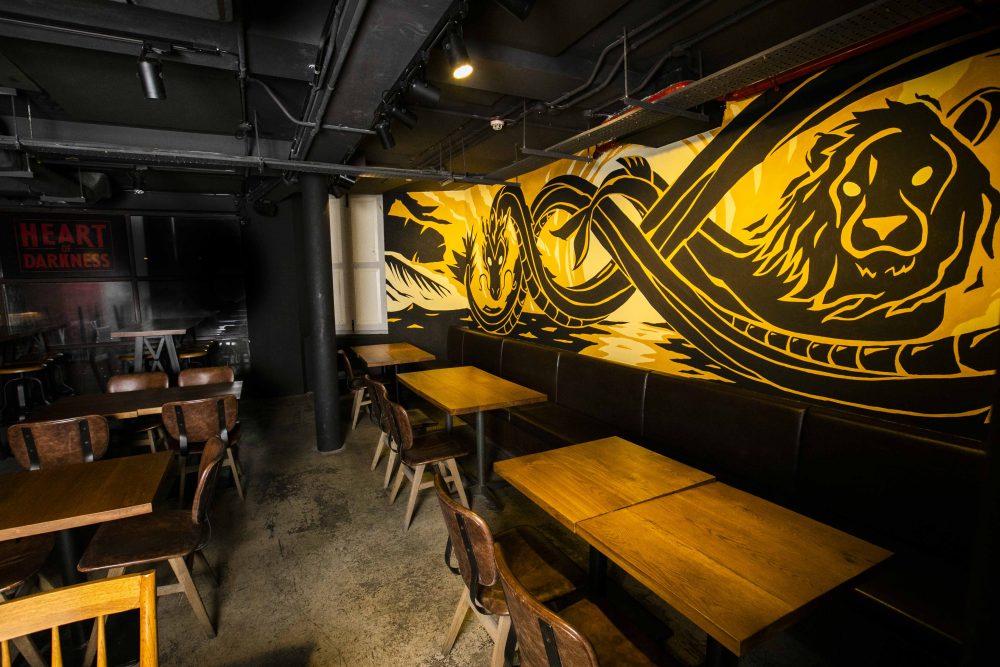 With 25 taps Heart of Darkness focuses on showcasing its own creative brews, special collaborations and beers from selected local breweries. Heart of Darkness is pushing the boundaries for craft beer in the region and is working together with the next generation of brewers in Singapore to grow the craft beer market here.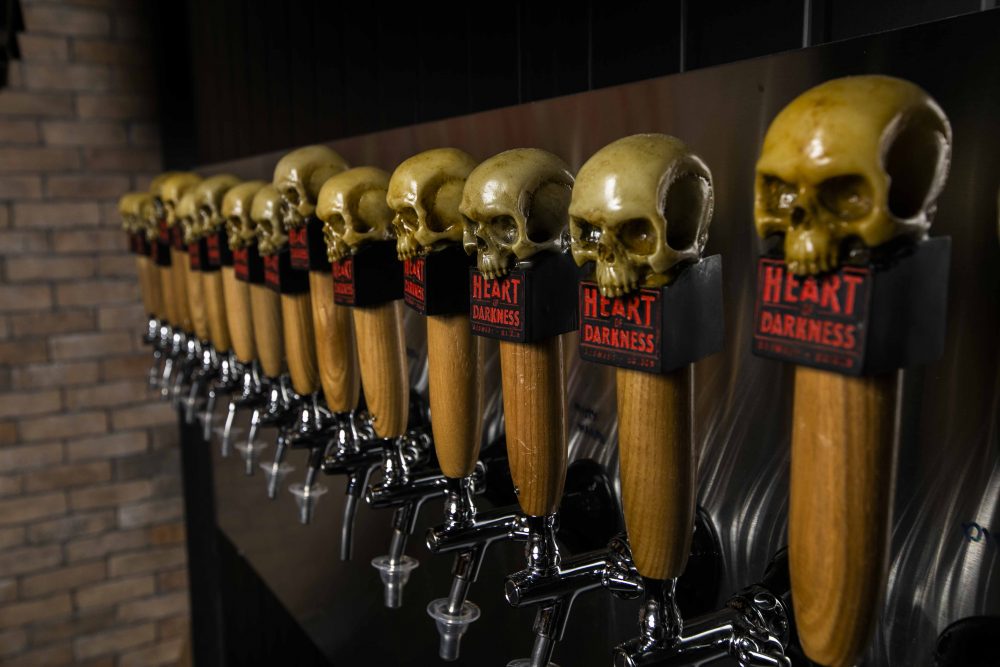 From thirst-quenching session beers to big, bold, balanced hoppy beers. Whatever your taste, we've got it. The core range includes award-winning favourites such as Dream Alone Pale Ale (a single hop pale ale showcasing Mosaic from the US), Futile Purpose Cucumber Pilsner (a fresh pilsner with a soft malt body and gentle summer brightness) and Director's Cacao Nib Porter (a soft porter infused with Vietnamese cacao nibs); this is paired with an ever-changing limited release menu with new offerings daily. Each beer is available in three sizes, with personalised flights of four or six different brews available upon request.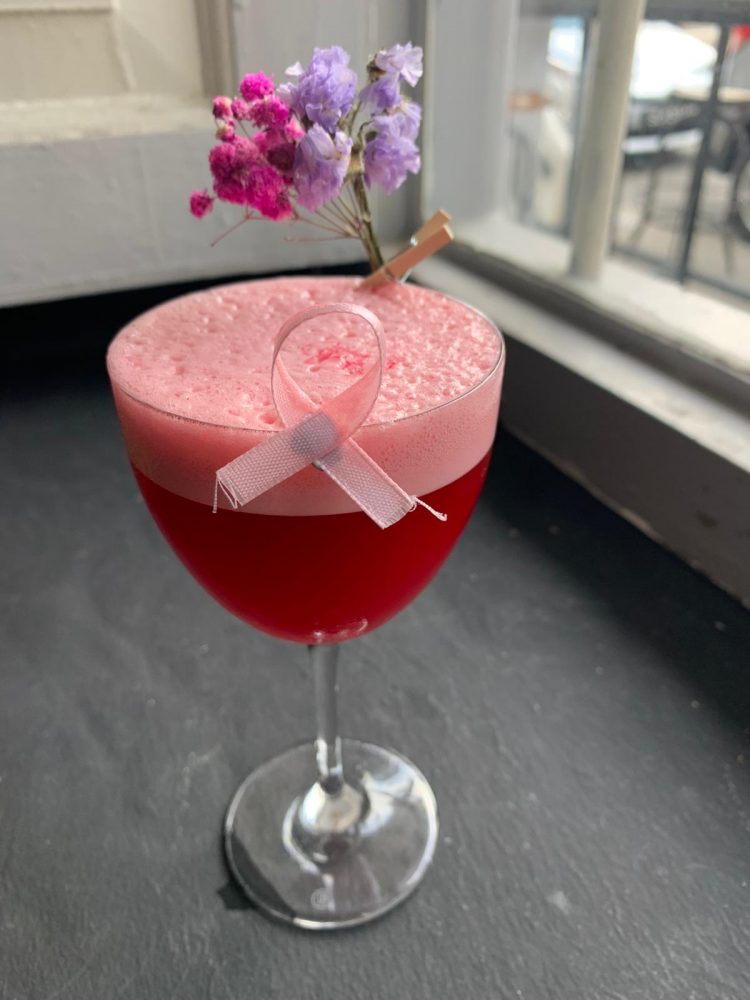 A creative list of 14 cocktails accompanies the beer menu, with twists on classic drinks integrating beer into each recipe. Highlights include the light and refreshing Bloody Sunset ($19) with Aperol, Cointreau Blood Orange, Brass Lion Butterfly Gin and First Sunset Pale Ale; the floral and herbal Jungle Fever (S$19) with Mount Gay Eclipse Rum, fresh lime juice, pineapple lime maceration, avocado crema, yellow Chartreuse and edible flowers; and the fruit-forward Talking Heads (S$21) with Pisco, Monkey 47 Sloe Gin, fresh lemon juice, Raspberry Kumquat syrup, soda and a fruit bowl garnish. The well-curated wine list offers a variety of whites, reds, oranges, rosés and bubbles available by the glass (from S$18++) or the bottle (from S$90++). Perfect for pairing with the flavourful food menu or enjoying on their own, the collection boasts bottles from a variety of regions and styles.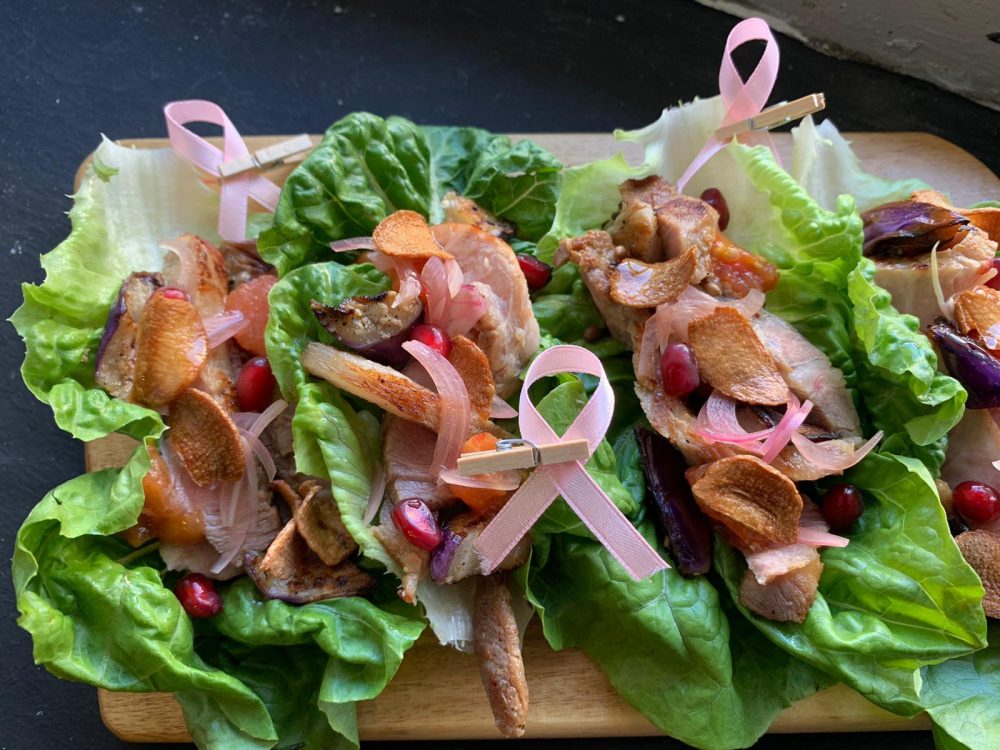 The food menu creatively blends multiple cuisines, a unique culinary journey inspired by the expedition taken in Heart of Darkness by Joseph Conrad. Start with bar snacks and tapas, with highlights including the Takoyaki-inspired Octopus Croquetas (S$14 for 3), blending octopus with creamy bechamel, breaded tonkatsu-style and topped with mayo, bonito, spring onion and ginger; or the deceptively spicy Wings of Darkness (S$14 for 3), crispy chicken wings in original Heart of Darkness sauce topped with red chili, coriander and blue cheese cream.
For a more substantial meal, meat and seafood dishes range from the indulgent grilled Wagyu Tri-Tip (S$38) served with home-made fries and chimichurri to the flavourful grilled Octopus (S$21) with crispy Iberico ham, caper berries, smoked paprika crushed potatoes and black aioli or more casual offerings such as the Fish & Chips Taco (S$18 for 2) comprised of beer-battered fish, minty guacamole, matchstick potatoes, tartar sauce and corn tortilla, or the classic British-style Chorizo Sausage Roll (S$18). Round out your meal with "Greens" such as the addictive grilled Baby Corn (S$10) doused with Heart of
Darkness mayo and covered with grilled aged Manchego cheese or the Dream Alone (S$13), a poached potato omelette with grilled eggplant, beer braised onions and Takezumi aioli. Finish on a sweet note with the Tahitian Brûlée (S$12), a raspberry
and chocolate twist on a crème brûlée with coconut ice cream, or the popular Marlow's Mellow (S$14), Basque burnt cheesecake infused with Pomelo IPA.
As always, Heart of Darkness is all about the good life – great food, even better beers and amazing service. Come on in and join us for a cold beer!
About Heart of Darkness
Heart of Darkness is a privately held company that was founded in 2016 in Saigon, Vietnam with the focus on becoming Asia's premiere craft beer brand. Inspired by the American craft beer scene, Heart of Darkness produces over 100 new beers a year, while maintaining the highest standard of quality, consistency & availability. The Heart of Darkness brewery is located in Saigon, Vietnam and distributes throughout Vietnam as well as internationally in Hong Kong, Singapore, Taiwan, Cambodia, Thailand and Finland. Additionally, Heart of Darkness operates two flagship gastropubs, one in Saigon and the other in Singapore.