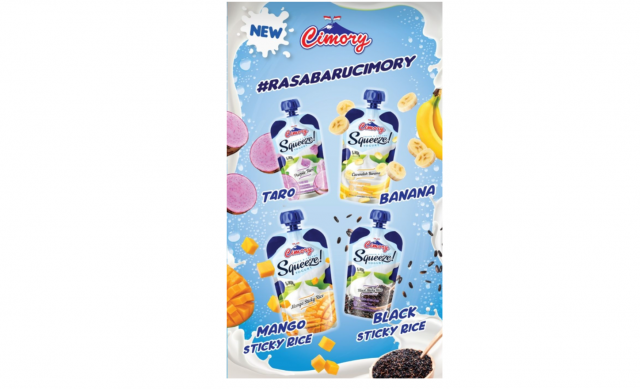 Indonesia's dairy company Cimory has introduced four yogurt drinks in pouches featuring interesting locally and regionally-inspired flavours. Cimory is no stranger to innovate with flavours including launching the UHT milk with Marie Regal flavour and UHT Milk Chocolate Sea Salt.
This time, Cimory has four new flavours under Cimory Squeeze.
Taro
Banana
Black Sticky Rice
Mango Sticky Rice
Taro and Black Sticky Rice are definitely Indonesian, while Mango Sticky Rice reminds us the popular Thai street dessert.