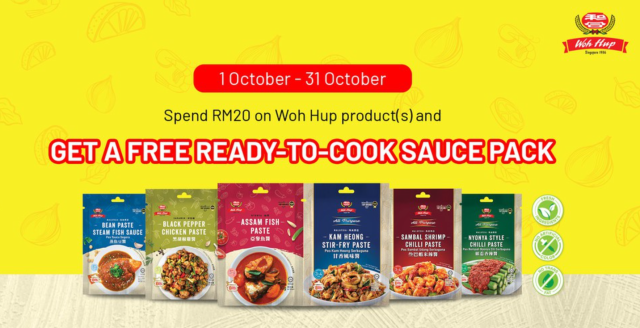 Woh Hup Food Industries, a unit of Heritage Foods, has launched ready-to-cook sauce packs in Malaysia where consumers can easily prepare popular dishes effortlessly. The range includes Southeast Asian flavours such as Nyonya Assam Fish, Sarawak Black Pepper Chicken, Nyonya Style Chili, Sambal Shrimp Chili, Kam Heong Stir Fry and Bean Paste Steam Fish. These products were launched in Malaysia in August 2021.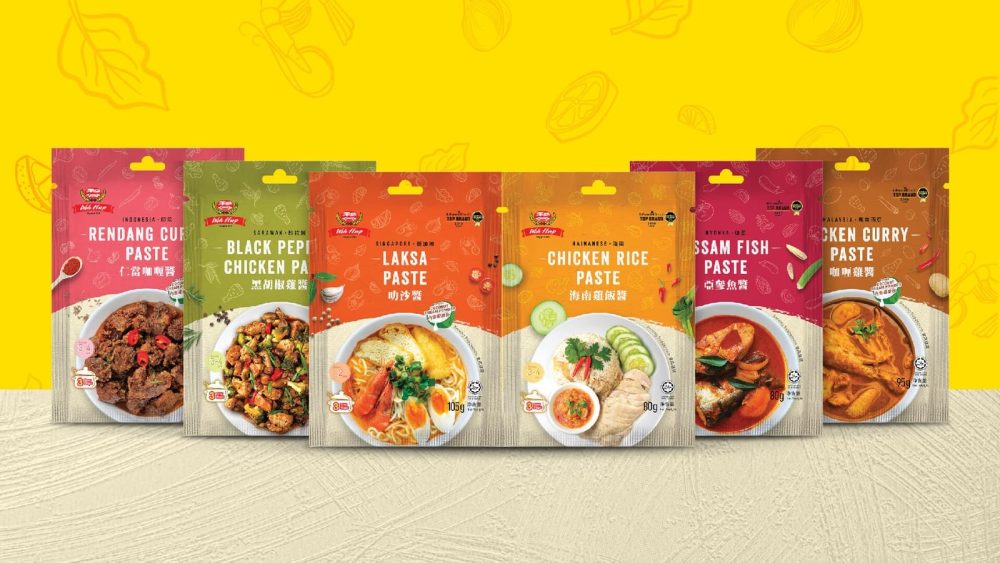 In Singapore, Woh Hup has also made available Indonesia Rendang Curry, Hainanese Chicken Rice and Malaysia Chicken Curry.
For the launch of this series, Woh Hup has collaborated with CUBEevo, a creative advertising and digital agency, to design a more vibrant and unique packaging for each flavour. Using attractive photos of food paired with bold and bright packaging, Woh Hup aims to stand out on the shelves in supermarkets.
We are seeing growing launches of culinary aid such as ready-to-cook paste to support cooking during the pandemic. We expect there will be more innovation in sauces and seasoning products that offer shortcuts to home cooks including targeting working adults living in the city who are home-sick of their hometown delicacies.
Click here to purchase Woh Hup's latest cooking paste on its official store on Shopee.